88 Tactical Group
PRO
Joined
Profile Images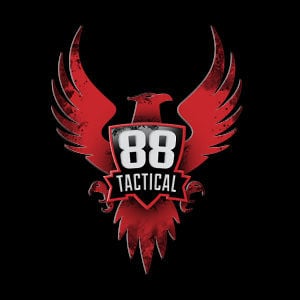 User Bio
The name "88 Tactical" comes from "Signal 88″, a law enforcement code used in the State of Nebraska meaning, "situation secure".
88 Tactical, a cutting edge leader in providing real world firearms and combatives training, provides training by some of the most experienced experts in the country. 88 Tactical provides a wide range of training to law enforcement, military and citizens. This training includes self defense for women and children, anti-bullying and anti-abduction, combat courses, edged weapon, firearms and military-based survival training, in addition to many training opportunities.
88 Tactical was founded in 2009 by highly trained law enforcement and military personnel who had a passion to redefine the standards of professionalism in the tactical training industry. This higher level of service and professionalism is in high demand across all markets. However, there are no tactical training companies who are able or qualified to meet this demand. With the inception of 88 Tactical, we not only meet but exceed these needs. 88 Tactical understands the business of tactical training and will continue to evolve to meet these specialized training needs.
Every aspect of 88 Tactical has been developed, evaluated, and refined by some of the most qualified tactical training professionals in the country. Our team of experts have many years of tactical training experience obtained through the U.S. Military Special Forces and various law enforcement agencies. 88 Tactical is based in Omaha, Nebraska. Our training facilities are located in Tekamah, Nebraska. Therefore, we are proud to be known as the Omaha-Tekamah, Nebraska Franchise.
Related RSS Feeds