Adrian Tolman
Joined

Location

Perth Western Australia
Profile Images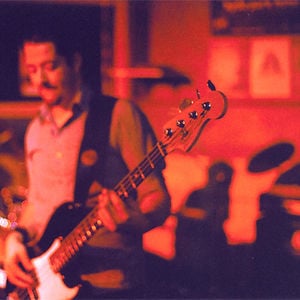 User Bio
Since Adrian completed his final and fourth year of a double Advanced Diploma in Film, Television AND Animation, he discovered that while he couldn't act, couldn't direct and certainly couldn't draw - he certainly knew how to compose, record and mix up a bunch of music and sound.
Meeting animator/director Timothy Merks at TAFE has since yielded a fruitful friendship; producing sound and scoring (and even a touch of voice work here and there) for such Award Winning films as 'Opening Doors', 'Maggie & Tony', 'Mr Gough' (for which he won Best Sound at the Kaleidoscope Film Festival), 'Spooky Doll Kids', 'Existence', 'Rod Chimp - Space Monkey', 'Porcelain' and now the latest project 'The Manly Show'.
Adrian's even had a quick turn Directing ('An Interesting Life') and Producing ('Monster from the Hill') too, although it's usually a bit like those Burton/Depp or even Sandler/Schneider teams-ups; as Tim's never far away from those as well.
He dreams of one day producing his own live-action comedy/musical/sci-fi/horror TV/web series 'The Terror Adaptors' some time in the future, but hopefully not the far-flung future where such mediums are viewed as hopelessly antiquated; or better still the far-far-flung future where it all comes back into fashion again, retroactively.
In the meantime he supplements that uselessly by being in local metalesque (burlesque metal) group Wicked Wench, to which you'll see him stagger clumsily through "stern power chords" (Xpress Magazine), tripping on his own cables and dreaming of rock stardom.
He is peculiarly fond of Crazy Crabs
External Links
Manly Show - A manly show about manly men, doing the manliest things imaginable.
Wicked Wench - A metalesque band of pirates
Related RSS Feeds
Adrian Tolman does not have any videos yet.