Chris Ashford
Joined

Location

Santa Monica
Profile Images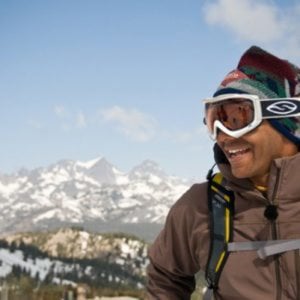 User Bio
As a younger brother, I was constantly trying to keep pace with the older kids. "Downhill sidewalk culture" would not allow the gromets (the youngest kids) to start from the front where the air was smooth and the sidewalk free of debris. Instead, I started from the back, where the procession was slower and more crowded. One particular day, I had enough of starting from the back. By not braking and putting one wheel in the grass, I could pass the older kids. After winning my first "Open Class Big Wheel" race – I was hooked on adrenaline. Schwinn StingRay
Big wheels turned into scooters and scooters turned into bicycles. Unlike the previously wheeled vehicles, I could explore the neighborhood on my bike. Soon I was riding the Mount Wilson Toll road on my trusty Schwinn Sting Ray. Keep in mind that today, people ride the 18 mile, 4500 foot elevation gain on full suspension mountain bikes wearing full protection motocross gear. Back then, coaster breaks, sissy bars, and a school book bag with two PB&Js were "haute couture". After almost every Mount Wilson adventure, the coaster brake got hot enough to ooze grease from its casing requiring a repack. It's a good thing my older brother was patient, supportive, and willing to teach me how to wrench.
Like most boys, I liked airplanes. The faster and the louder they were, the better. The US Navy's television commercial "The Navy – it is not a job. It's an adventure!" resonated with me, so I joined the Navy and became an F–18 fighter pilot. Landing on aircraft carriers at night in a rainstorm gave a whole new meaning to "Live the adventure!"
I completed my Navy tour of duty in 1996, but my love of flying and adventure travel only intensified. But what does one do after flying F-18s for a living? Fortunately, as a busy executive, I found I didn't have time for long weekend, multi–destination trips I enjoyed as a college student. And so, Optical Edge Adventures was born.
Between adventures, you can find me, moderating the web site, - adventuresportpov.com, skiing, mountain biking, river rafting, scuba diving, B.A.S.E. jumping, or 'flying' around Santa Monica on my electric skateboard.
. . . stay and explore some more!
Related RSS Feeds