Profile Images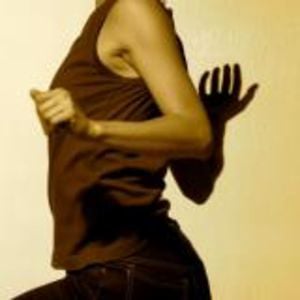 User Bio
ALDES in an association of artists and cultural workers which, since 1993, produces and foster experimental choreography using dance, visual arts and new technology under the artistic direction of its founder Roberto Castello. ALDES creates performances, installations, events and videos dealing with the body, movement and the way these are represented. Particular attention is paid to how choreography and audiences interact, and therefore to all forms of contemporary dance which attempt new space/time relationships between works and their spectators.
Further than carrying on the cooperation with Roberto Castello, Ambra Senatore (since 2004) and Stefano Questorio (since 2000), since 2011 ALDES has been collaborating with Francesca Foscarini (Premio Equilibrio 2013 - special Prize for best performer, already performer in Castello's works since 2000), the threesome foscarini:nardin:dagostin (composed by Francesca Foscarini, Marco D'Agostin, Giorgia Nardin) authors of the "Spic & Span" project, winner of Premio Speciale Scenario 2011), in 2013 has started to collaborate also with Claudia Caldarano (Premio Artù 2012), Irene Russolillo (finalist for the GD'A Puglia 2012) and Caterina Basso (already performer in ALDES works since 2007).
Some of the events curated by ALDES: Strade Contemporanee ('97/'99), Rizoma (2005/2007), Tempi di Reazione - happenings multidisciplinari di improvvisazione (2008/2009/2010), Maratona Viola (2009), Reporters (2009), Maratona Cahen (2010), Quello che forse vorresti vedere (2011), The times they are a-changin's (2012).
Since 2008 in the Province of Lucca where the association is based, ALDES is carrying on the project SPAM! rete per le arti contemporanee, organising workshops, laboratories and didactic activities, public meeting, several programming events and a proper dance/ theater season, generally in Fall. The project is realised in the framework of 'Patto Riassetto Sistema Teatrale della Toscana' (spamweb.it).
ALDES is supported by Mibac - MINISTERO per i Beni e le Attività Culturali / Direz. Generale per lo spettacolo dal vivo, REGIONE TOSCANA / Sistema Regionale dello Spettacolo.
Artistic Direction / legal representative: Roberto Castello
Artistic Coordination and communication: Alessandra Moretti moretti@aldesweb.org
Distribution and promotion: Caterina Pasqui organizzazione@aldesweb.org
Organisation Manager and special projects: Nicola Borrelli info@spamweb.it
Administration and Accountability: Silvana Busetto and Gabriela Giusti amministrazione@aldesweb.org
Technical Direction: Luca Telleschi, Andrea Berselli
Authors / Choreographers: Roberto Castello, Ambra Senatore, Stefano Questorio, Francesca Foscarini, Silvia Alfei, foscarini:nardin:dagostin (Francesca Foscarini, Giorgia Nardin, Marco D'Agostin), Claudia Caldarano, Irene Russolillo and Caterina Basso.
aldesweb.org/en/autori
------------------------------------------------------------------------------------
Contact:
Caterina Pasqui
M. +39 348.3213504
organizzazione@aldesweb.org
aldesweb.org
A L D E S c/o via Don Minzoni 34
55016 Porcari (Lucca) ITA
Related RSS Feeds