Profile Images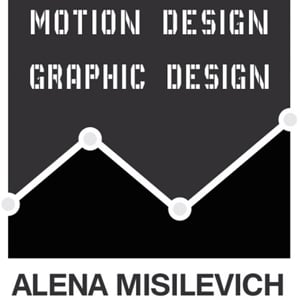 User Bio
ALENA MISILEVICH - графический, моушн и видео дизайнер, специализируется в разработке дизайна, видеоинсталляций, визуальных перформансов и видео продакшне для артистов, музыкальных лейблов, ди-джеев и мероприятий.
Разработка, дизайн и создание видео презентаций (презентация проекта, презентация продукции, презентация web сайта, презентация услуг, презентация релиза, бизнес презентация).
Создание видео заставок, изготовленных на основе 3D графике и анимации, а так же несложных видео заставок, сделанных на основе 2D анимации и видео эффектах.
Создание видео роликов для любого мероприятия. Создание рекламных видеороликов.
Интерьерные видеоинсталляции.
Моушн-графика, моушн-дизайн, графический моушн-дизайн, видео дизайн, создание компьютерной графики, видео продакшн, пост-продакшн.
ALENA MISILEVICH - graphic, motion and video designer, specializing in the design, video installation, live visuals and video production for artists, music label, djs and events.
Development, design and creation of video presentations (presentation of the project, presentation of products, the presentation of web sites, presentations of services, presentation of the release, a business presentation).
Create a video screensavers, manufactured on the basis 3D graphics, and animation, As well as simple video screensavers, made on the basis 2D animation and video effects.
Video design, motion design, motion graphics, video graphic, video effects, video design logo, creation of computer graphics, 2D animation.
Interior video installation.
designer716@gmail.com
Related RSS Feeds