Alice Sweet Alice
Plus
Joined

Location

Kansas City, MO, USA
Profile Images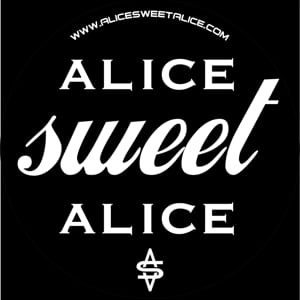 User Bio
Fuse fearsome dedication with four diversely talented musicians, a mind-boggling work-ethic and a positive mission, and you're facing an unstoppable force. Welcome to Alice Sweet Alice (ASA), a Kansas City alt rock hybrid, whose tasty tunes, stylistic diversity and passionate live show are paying dividends with a hard-to-ignore street buzz.
Alice Sweet Alice laces music with slices of metal, alternative & classic rock to tell powerful & relatable stories about the human experience, tempered with passion, imagination & raw rock & roll - all served with male & female vocals.
Alice Sweet Alice are mavericks in the Alt Rock music world, defying any easy pigeonhole. Alice Sweet Alice is a male-female fronted rock band, with at times powerful explosions of metal, delicate textures of piano, earth-shattering drums and an engaging live performance with a refreshing sound that is all their own. Alice Sweet Alice keeps their music fresh and anything but ordinary. This band has been compared to such contemporary artists as the Foo Fighters, Evanescence, Garbage, Queen and Grace Slick, but while there are hints of subtle influence threaded through their tracks, Alice Sweet Alice creates music that is arguably one of a kind.
ASA has shared the stage with such notable acts as Collective Soul, Adrenaline Mob, Chuck Mosley (Faith No More), Blameshift, Mushroomhead, Hurt, Taproot, Psychostick, Nothing More, Shaman's Harvest, Pezband, Primer 55, Another Lost Year, and many others.
FOR FANS OF: Black Rebel Motorcycle Club, The Pretty Reckless, Warpaint, Portishead, Garbage, The Cranberries, Morphine, Florence & The Machine, Jefferson Airplane, Pink Floyd
Related RSS Feeds