Pedro Alves da Veiga
Plus
Joined

Location

Lisbon, Portugal
Profile Images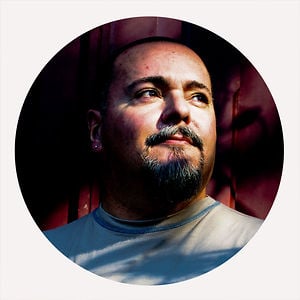 User Bio
My name is Pedro Alves da Veiga and I was born in 1963.
The first thing I wanted to be in life was an Egyptologist. Afterwards an architect. I was the kind of annoying teenager who got straight A's in mathematics without studying. I learned foreign languages driven by a passion to experience new cultures and lifestyles, and it was with the same drive that I started using the "citizen's band", a kind of radio based internet long before the internet.
I took part in the portuguese rock bands explosion in the 80's and after that I graduated in computer science, passionate about computer graphics at a time when the ZX Spectrum reigned, a PC was a luxury and Windows was an almost useless curiosity.
Currently I am an artist and social entrepreneur.
I awoke to the fine arts in 1999, as a means to free myself from the antisepticism of IT. Getting your hands dirty feels so good!
I took part in collective exhibitions in 2001 and 2002, and more recently I had the pleasure and the honour of having my "Love Wave" exhibition held at Quinta da Regaleira in Sintra, for 3 months, between 15 July and 15 October 2012, where it attracted more than 6,000 visitors.
In January 2013 I started a new music experience along with an old friend from the early days. Luís Beethoven and myself are now "LoveLab" - a spoken word + dance music project that will challenge your mind and nurture your soul while your body is having a good time dancing!
Related RSS Feeds