ANARKYA
Joined

Location

France (37) Centre
Profile Images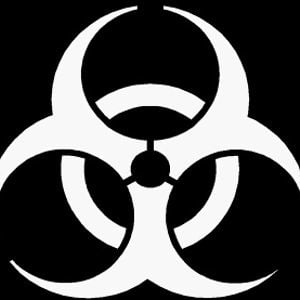 User Bio
LIVE ACT producer [Hardtek/Tribe/Mental/Acid/Break]
▇ ▆ ▅ ▃ ▂ ▁
Links:
►soundcloud.com/anarkya
►myband.is/anarkya
►facebook.com/pages/ANARKYA/184319678280223
►myspace.com/anarkya
►twitter.com/ANARKYA_CPK
►yozik.com/yo/boutique.php?boutique=3049
►livestream.com/anarkyaliveset
▇ ▆ ▅ ▃ ▂ ▁
Issus du Rock Alternatif et du Punk Rock Anglais, Anarkya a découvert les Free Party en 1997, il y eu la révélation lors d'une soirée Impact/Technokrat sur un live des Infrabass.
▇ ▆ ▅ ▃ ▂ ▁
►Co-fondateur du collectif D-Z3RTYK (2003/2010) ==> d-z3rtyk.jimdo.com/ merci de ne pas confondre avec dzertik system ;)
►Fondateur et co-administrateur de la webradio Free Tekno fanat3kradio.org Webradio/Forum de partages et d'échanges autour de la culture des Free Partys et Teknivals.
►Co-organisateur et co-administrateur du WebTek – Worldwide Streaming Teknival ==> webtek.me/fanat3kradio/

▇ ▆ ▅ ▃ ▂ ▁
"KeEp ThE sPiRiT aNd StAy 23"
▇ ▆ ▅ ▃ ▂ ▁
Our emotional state of choice is Ecstasy.
Our nourishment of choice is Love.
Our addiction of choice is technology.
Our religion of choice is music.
Our currency of choice is knowledge.
Our politics of choice is none.
Our society of choice is utopian though we know it will never be.
▇ ▆ ▅ ▃ ▂ ▁
"Anarchrist of the hardtek tribe community, he is before all a live artist, which makes sense for this type of sound! Put yourself in front of the subwoofer & let your mind explode with some psychedelic effects when your body dances! Anarkya!"
by Sirona Records
▇ ▆ ▅ ▃ ▂ ▁
Related RSS Feeds