Andie Steele-Smith
Joined

Location

UK
Profile Images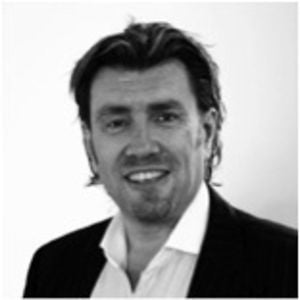 User Bio
Following a successful career in investment banking and corporate turnarounds Andie founded the Ten3 Group of companies in 2006 and subsequently the Great British Group of companies in 2010. Andie is passionate, unconventional and skilled in financial re-engineering and the rescue of failing businesses. He also has extensive experience in the world of start-ups. Andie is an ambitious and confident entrepreneur, having conceived and led many cutting-edge intrapreneurship projects since 1996.
Prior to starting the Great British Group in early 2010, Andie was CEO & Chairman of Direct Traffic Media Group Limited. Unfortunately it was at DTM that Andie first encountered a deranged staff member, whose contract was terminated for falsifying his CV and obtaining financial benefit by deception. In 2008 prior to his termination, this disturbed man commenced a destructive stalking and harassment campaign against the Company, its directors, staff, clients, suppliers and Andie, as the Company's CEO / Chairman and thus figurehead. This campaign of harassment was similar to several that he had previously conducted across the UK, the United States and Eastern Europe.
By early 2009 however this unhinged man had fixated so obsessively on Andie that he has spent 2½ + years harassing and intimidating Andie's friends, family, staff, the families of staff members, clients, suppliers and beneficiaries of charities that Andie and his wife support and champion. This serial stalker's behaviour has prompted Andie to work closely with UK stalking charities, victims and survivors of stalking and various associated groups; including the media, legal practitioners and the police to help raise awareness of the insidious nature of stalking and the desperate need for legislative change.
For many years prior to his experiences with stalking, Andie has been philanthropically involved with a number of charities, educational and social justice causes, including serving as a director / governor of a number of charities, churches and foundations, including serving on the board of his alma mater, Trinity Grammar School in Sydney, Australia.
Today, Andie is committed to a number of global social justice, anti-trafficking and social entrepreneurship causes. His experience leads him to the belief that the development and growth of social entrepreneurship is central to breaking the cycle of poverty, both in the first world and the third-world. This is in turn, key to defeating injustices that are perpetuated by poverty, for example: slavery, human trafficking, homelessness and the targeted exploitation of the poor and oppressed.
Andie has spent many years as a keen supporter and mentor of young entrepreneurs. Since 1997 he has run a pioneering entrepreneur-in-residence program through which Andie has helped launch the careers of many aspiring entrepreneurs.
Andie is currently working with a number of seasoned entrepreneurs, business leaders and champions of social justice causes; building innovative, social entrepreneurship and social justice funding programs to help eradicate poverty, homelessness, slavery and human-trafficking.
Related RSS Feeds