Angelo Q'
Joined

Location

Cuba-London/Italy
Profile Images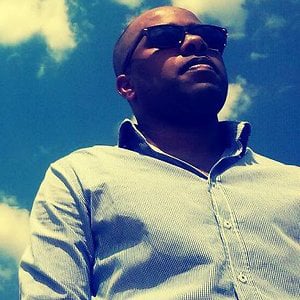 User Bio
Angelo Q'
DJ/ Producer & Filmmaker
Havana born Angel Alvarez Quintana aka Angelo Q', promoter and filmmaker of Hip Hop in Cuba, in mid-1999 he started his first steps as a DJ by organizing events and working for local radio municipality of San Antonio de Los Baños .
Driven by this culture in the year 2001 begins to make his first recordings for the 8th Art Documentary about The History of Cuban Hip Hop. In 2003 started to work at the E.I.C.TV where he had the opportunity to work filmographic and create events to help with the promotion of artists like Anonimo Consejo, Grandes Ligas, Junior Clan, Papo Record, Kumar & Los Aldeanos.
In 2008, Angelo Q' moves to London, where he continues to demonstrate his vision and love for the Cuban culture and the arts as a vehicle for social change. Starts to work for the Project "Movimientos" with his manager, promoter and DJ Cal Jader where does introduce many aspects of Cuban music, working in various locations in the city.
He is currently in Italy working on his first documentary and collaborating with musicians from around the world and increasing their musical creativity through it to create ties and knowledge of new trends in the music.
About E.I.C.TV:
Welcome more than 300 teachers. Professionals coming from different countries, share with students, not only theoretical workshops and practical exercises, but also, enjoy life together as an active part of the community during their stay.
The excellence and pedagogical importance of E.I.C.TV was akcknowledged in 1993, when it was awarded Roberto Rocellini Prize at Cannes International Film Festival. This acknowledgement is given to best works, creators and institutions representing the spirit of progress, a value this Italian maker fought for.
The School carries out two modes of teaching: The Regular Courses and The Permanent Teaching Program, which includes International Workshops and High Studies Courses.
eictv.org
Related RSS Feeds