Annalisa Greco
Joined

Location

Palermo
Profile Images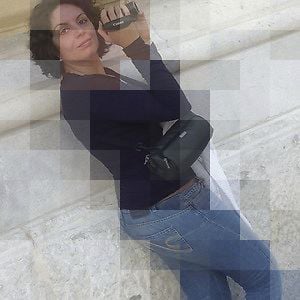 User Bio
BIO/FILMOGRAPHY
Born in Palermo, Italy, in 1983. After several years abroad (New York City, Brussels, Rome, Florence), she decided to come back to Italy for studying writing for cinema, tv and book industry. Then, in 2009 she started cinema studies at the Luiss University of Rome, graduating in 2011. In these years, she had the chance to come into contact with some Italian artists.
From 2009 to 2011, she wrote, directed and edited more than one short, some of which in collaboration with a Luiss Master's colleague: SEPHIRAH, AN ORDINARY SUNRISE, PORTRAIT OF A LADY, GET ON THE RIGHT THING. At the same time, she collaborated with the Luiss Web Tv staff, writing a new programme: "The Written Wor(l)d".
In 2010 she collaborated with the director Leonardo Cinieri Lombroso, participating at his first film screenplay.
In 2012, she worked for a Cinema and Tv Production and Distribution Company, A-Pictures, whose CEO is Alessia Ratzenberger, in Rome.
She worked for the Lucca Film Festival Sixth (2010) and the Eighteen (2012) editions too.
She was a jury member at ARES INTERNATIONAL FILM FESTIVAL 2013 (Syracuse, Italy).
Her latest short film is "Revelations" (May 2013).
BIOFILMOGRAFIA
Nata a Palermo, nel 1983. Dopo diversi anni all'estero (New York, Bruxelles, Roma, Firenze), decide di tornare in Italia per studiare scrittura creativa. Così, nel 2009, partecipa al Master intensivo di Scrittura Creativa (per il cinema, la tv, l'editoria) presso la Luiss Writing School di Roma, venendo a contatto con personalità dello spettacolo e dell'intrattenimento.
Tra il 2009 e il 2011, in collaborazione con una collega del Master di Scrittura Creativa, realizza quattro cortometraggi: SEPHIRAH, AN ORDINARY SUNRISE, PORTRAIT OF A LADY, GET ON THE RIGHT THING. Nello stesso periodo, collabora con la Web Tv della Luiss e, in particolar modo, propone un nuovo format: "The Written Wor(l)d".
Nel 2010, ha inoltre collaborato con lo sceneggiatore e regista Leonardo Cinieri Lombroso, figlio d'arte, nella stesura iniziale della sceneggiatura del suo primo film, ancora in lavorazione.
Nel 2012, collabora con la A-Pictures di Alessia Ratzenberger, società di distribuzione e produzione cinematografica e televisiva con sede a Roma.
Ha infine collaborato all'Ottava (2012) e alla Sesta (2010) edizione del Lucca Film Festival.
All'appena concluso cortometraggio REVELATIONS (maggio 2013), ha fatto seguito la partecipazione alla quinta edizione dell'International ARES Film Festival, tenutosi a Siracusa lo scorso luglio 2013, in qualità di membro della giuria.
Related RSS Feeds