Antoine Allen
Plus
Joined

Location

New York
Profile Images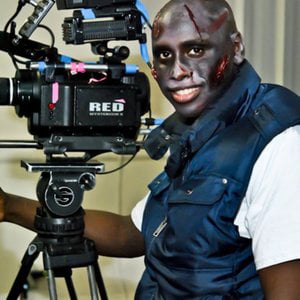 User Bio
Antoine Allen had dreams like any other kid growing up, and it was those same dreams that allowed him to break through every obstacle in his path. Despite growing up poor in Jamaica, Queens, Allen was already rich with potential. He refused to let this define his future, and began to move forward with a passion, drive, and tireless dedication that has now become synonymous with the Antoine Allen brand.
Allen began his career in the music industry as an A&R Manager for indie labels for many years, and things were going well. However, during that time, he had several experiences that opened his eyes to the fact that he had so much more to offer. It was at this time that the phrase "Dream big or don't dream at all" really hit hard.
Forgoing the traditional film school route, he began educating himself on all creative, technical, and business aspects of the process and never looked back. Allen transformed himself into a successful writer, director, filmmaker and producer. He sold his first screenplay, No Where Land, an animated feature film in 2008. As an award-winning director, Antoine Allen has gone on to be involved in a variety film and music video projects.
In the summer of 2010, Allen made his directorial debut with Split Decision, a narrative short film exploring love, rejection and motivation, which he also wrote and produced. From there, he took promotions into his own hands as well, launching a highly successful social media campaign. The trailer alone received over twenty-one thousand views on YouTube and countless 'Likes' on Facebook, all culminating into the Split Decision World Premiere, which screened in New York City to sold out audiences. This should have come as no surprise since Allen sold out a premiere to a 3-minute music video that he had directed. On a personal level, the film allowed him to draw from his own experiences of beating the odds when life got tough, and was an experience that brought Allen full circle.
His latest project, a full-length feature film, Life Is Too Short, is in development and is set to be released sometime in 2014.
Aside from pursuing his creative projects, Allen has devoted a great deal of his time inspiring, mentoring and giving back to his community. Helping young entrepreneurs and artists achieve the bigger dreams that they have for themselves is a reflection of the extent of the impact one person can have on their surroundings.
Related RSS Feeds