Ash Bee
Joined

Location

Sydney
Profile Images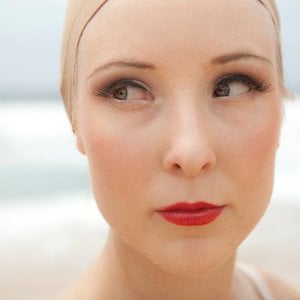 User Bio
Ash Bee has a diverse range of choreographic interests and experience that spans contemporary dance, musical theatre, jazz and performance art. Having completed a BA in Dance in 2008, Ash has gone on to choreograph for Siren Theatre Company (The Violent Outburst That Drew Me To You '13, The Lunch Hour '12), Pinchgut Opera (Castor + Pollux '12), Shakespeare on the Green (A Midsummer Night's Dream '09, A Winter's Tale '12) and Squeaky Floor Productions (25th Annual Putnam County Spelling Bee '10).
Ash Bee is the founder of Blonde Ambition; contemporary dance trio who aim to deconstruct and investigate the notion of a feminine ideal in their work.. The 'Blondes' explore a physical vocabulary that references quotidian gesture, contemporary dance, burlesque and grotesque theatricality. They are heavily influenced by popular culture and lived experience as they conduct their anthropological investigation into gendered ways of 'being'.
Blonde Ambition's credits include 'Most Outstanding Choreography' Award (Short Sweet + Dance Festival 2009), Blondes in the Wild at the 2010 Sydney Fringe Festival, Canberra's You are Here Festival (2011) and a Responsive Residency with Critical Path (2011). In 2012, the original short work was commissioned as part of the inaugural touring production of Shorter + Sweeter Dance. Most recently, Blonde Ambition were proud to be a part of the 2013 DANscienCE Festival held at the CSIRO Discovery Centre in the ACT.
Her performance credit highlights include Legally Blonde The Musical (GFO, Original Australian Cast, Role: Kate/Chutney), 120 Birds (Liz Lea & Co., Contemporary Dance Theatre) and numerous events for Sydney based entertainment company Carousel Entertainment.
#blondeambitiondance
#theherdapproaches
twitter: @ashbeeblonde
youtube: youtube.com/user/missashbee
facebook: facebook.com/blondeambitiondance
instagram: missashbee
vimeo: vimeo.com/ashbeeblonde
tumblr: blondeambitiondance.tumblr.com
photobucket: s793.photobucket.com/user/ashbeeblonde/profile/
Related RSS Feeds