Ashley T. Hughes
Plus
Joined

Location

Santa Monica, California
Profile Images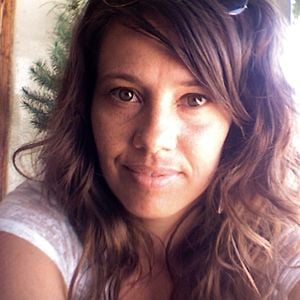 User Bio
Ashley T. Hughes is a Video Director, Producer, Camera Operator, and Editor. She began her career in documentary production in 1996 interning for Lee Lew Lee's documentary, "All Power to The People," while studying Visual Anthropology at the University of Southern California. The next year she interned for Interloper Films under the direction of Ondi Timoner (one of her cherished mentors) on the film, "Dig!," giving her the opportunity to shoot cinema verte and edit for the first time.
Since graduating from USC in 2000, Ashley has been honing her skills in all aspects of production and post-production. Initially driven by her goal to be a film editor, she learned both Avid and Final Cut Pro working for commercial post-production companies between 2001 and 2004. During her position as a documentary post producer, she discovered her yearning to be out in the field when asked to shoot pick-up shots for the edit. This experience prompted her to move into the production side by 2005.
In 2006, Ashley was given the opportunity to take full reign at producing, shooting, and editing a behind-the-scenes DVD featurette for a Horror-Comedy feature film, "Dead and Deader." This experience is what launched her career as what is now called a "Preditor" (producer, shooter, editor). Since then, she has worked on documentaries, docu-shorts, video marketing campaigns, Reality TV, and behind-the-scenes stories for film, TV, commercials, and music videos. During this time, Ashley also made a natural shift from non-fiction productions to shooting scripted satire, parodies, and mockumentaries. These experiences with scripted fare afforded Ashley the freedom to instruct talent in movement and framing, thereby piquing her interest in directing.
Today, Ashley continues to shoot and edit for production companies while seeking more opportunities to direct narrative and scripted entertainment.
Music, Dance, Comedy, Cultural and Spiritual Exploration are the running themes in Ashley T. Hughes' work from fiction to non-fiction media.
This vimeo profile showcases all of Ashley T. Hughes' original work that she directed, shot, and edited.
Related RSS Feeds