Austin Moody
Joined

Location

Nashville, TN
Profile Images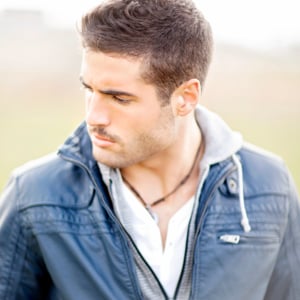 User Bio
For those that don't know Austin, it would be easy to put him in the same category as many of today's country chart toppers. He looks the part. And he has the type of charisma that is infectious. But, at 22 years old, Austin Moody has remarkable talent, and depth and soulfulness that rivals that of many of the great country artists that came before him.

Austin writes from the heart and delivers authentic, relatable music. From Kingsport, TN, Austin stays true to his roots, he writes about what he knows, what he feels, the type of real life experiences that everyone goes through. But, on stage, his energy and spirit is contagious and he delivers his music in a way that is fresh, fun and keeps fans coming back time and time again.

As a Nashville Recording Artist, Moody has released three singles and is currently in the studio recording tracks for a new LP, set to be released later this year. The songs off his first EP, "Be Ready," "I Wanna," and "Plant the Seed," are extremely original and highlight Austin's incredible tone and vocal range. His single "Be Ready" was recognized by Case International, a leading agricultural company, and was used in promoting their brand and mission. Austin and his band then went on tour, performing Case sponsored shows throughout the heartland.

Fans are already looking forward to Moody's upcoming single and the later release of a yet to be titled EP. This summer, audiences will see another side to Austin through his newest music, as he tours around the midwest and south.
While incredibly original, Austin shows a certain vulnerability you don't get from many male country artists today. Moody seeks to put out music that represents who he is as a writer and artist, while maintaining a stripped down vibe, giving the music just what it needs, and nothing more. Think John Mayer meets Don Williams… very honest and real, but with a fresh, fun, sexy vibe.
Related RSS Feeds