AVAC
Joined

Location

قرمبالية Tunisia
Profile Images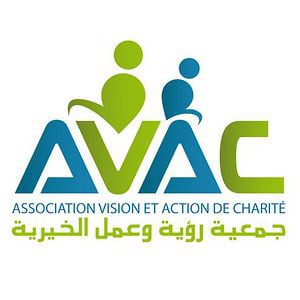 User Bio
جمعية "رؤية وعمل" هي جمعية خيرية, ثقافية وتنموية تم إنشاؤها في مدينة قرمبالية من قبل فتيات جمعهنّ حبّهنّ للعمل التطوعي والخيري وقرّرن أنّ العضوية مفتوحة للجنسين.
انبثقت فكرة الجمعية وتبلورت من خلال إيمان قويّ بجدوى وفاعليّة العمل الخيري في إطار جمعيّاتي في تونس ما
بعد الثّورة المجيدة.
فالعمل الخيري أفرغ من كل مضامينه النّبيلة وقيمه السّامية خلال العهد البائد وطالما وظّف لخدمة الدّعاية السّياسيّة للرّئيس المخلوع ونظامه وحزبه.
نحن نعتقد أنّ قيمة الإجرائيّة للعمل الخيري في تونس اليوم تكمن في قدرته على دفع مسار التّنمية بفضل بعض المبادرات الشّخصية النّابعة من روح صادقة مفعمة بمفهوم جديد للعمل الجمعيّاتي وإحساس عميق بآلام بعض الحالات الإنسانيّة.
لدينا قناعة راسخة في أنّ العطاء بشقّيه المّادي والمعنوي هو أنبل تجلّيات التّآزر والتّعاون والتّكافل وهذا ما تهدف إليه جمعيّتنا.
نحن نأمل في أن تثري جمعيّة "رؤية وعمل" النّسيج الجمعيّاتي الوليد في تونس ما بعد الثّورة, كما أنّنا لمسنا الوقع الطّيب لمجرّد طرح فكرة تأسيس جمعيّة خيريّة بمدينة قرمبالية وذلك ما يحفّزنا على مزيد الإعطاء بإذن الله.
وشعارنا هو قول الله في كتابه العزيز " وفي أموالكم حقّ معلوم للسّائل والمحروم"
___________________________________________
L'AVAC, c'est quoi ?
Née d'une prise de conscience et d'un désir d'agir.
L'Association Vision et Action de Charité est une association jeune et dynamique fondée par une dizaine de jeunes filles à Grombalia après la révolution du 14 Janvier 2011.
L'AVAC est une ONG (Organisation Non Gouvernementale) régie par la loi du 154 de 1959, et crée le 27 Mars 2011. Sa vocation première est de concentrer son champ d'action à Grombalia et ses banlieues pauvres.
Nos projets sont mis au point dans l'optique d'un élargissement de notre domaine d'intervention. Nous nous concentrons sur les actions de bienfaisance qui permettent d'améliorer les conditions de vie de plusieurs familles. Nous envisageons aussi des actions de charité pour assister de quelques établissements scolaires.
En se basant sur notre désir pour aider les autres, nous espérons mener à bien nos projets et trouver le financement nécessaire pour les concrétiser.
Nous mettons en place des projets en nous faisant des objectifs prioritaires.
Notre but n'est pas d'investir l'argent récolté seulement par nos actes de bénévolats mais d'apporter en plus un apport humain durable.
Nous comptons sur notre bonne volonté et nous espérons enrichir le tissu associative en Tunisie avec ce projet jeune et ambitieux : l'AVAC
______________________________________________
AVAC is the French name of our association : Association Vision et Action de Charité. In English, Vision and Charity Action Association (A.V.A.C)
It's a humanitarian association founded in March 27th 2011 after the Tunisian Revolution of 14th January 2011.
AVAC targets the needy and the deprived people in Grombalia and its suburbs. That's why we will try to investigate in depth the real needs before we realize any object.
Our ambitions goals are to promote the living standard of some families and to give a hand to some schools around Grombalia.
We hope that our projects will develop and go hand in hand with our good will and sense of generosity.
It's very important to notice that our association do not and will not lay in orbit of any political agenda. That is to say, we do not belong to any political party.
We must highlight this point in order to charity that we are very independent : our sole goals are voluntary work and charity and we hope our dreams come true.
Let's heal together many souls and mind !
Related RSS Feeds