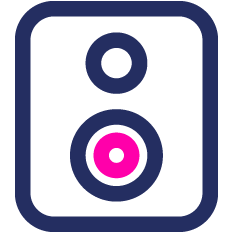 View Finalists
Category: Music Video
A short video that accompanies a complete piece of music or song.
Judging Considerations:
We are looking for entries that visually represent the accompanying music in a complementary, fresh and highly creative way, in both concept and execution.
Requirements:
Maximum length: 10 minutes
Your Submission must be a music video that has been purposely created as a visual representation of a chosen piece of music or song.
Submissions must be an original interpretation created for a band or artist, either a narrative or abstract representation of the music or performance.
We will accept unofficial, 'spec' music videos. All rights to the music used in the video must be cleared with the applicable owners/licensors.