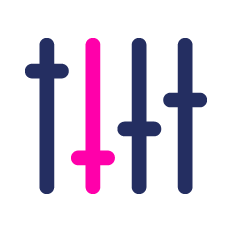 View Finalists
Category: Remix
A video that is created using images, sequences or audio from existing works to make a new, original, independent piece.
Judging Considerations:
We are looking for remix videos that show an exemplary transformation from the original material used and show an exceptional level of creative vision and execution.
Requirements:
Maximum length: 10 minutes
Your Submission must be a video which recombines and modifies existing digital works to create a new transformative work.
Submissions must be created using footage and sounds that you have all the necessary rights to use, are in the public domain, or are used under the protection of fair use.