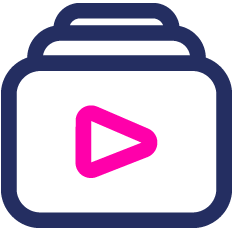 View Finalists
Category: Series
A set of related or thematic videos, released periodically.
Judging Considerations:
We are looking for a video series that maintains a strong concept through multiple episodes shows an exceptional level of creative vision and execution.
Requirements:
Maximum length per episode: 10 minutes
Each Submission must be a single video that includes three (3) sample episodes that best represent the series.
Your Submission must come from an original series with more than five (5) episodes that is distributed solely through the Internet.
Submissions can be from all forms of storytelling: fiction, non-fiction, musical, etc, and any format: live action, animation, etc.
The submitted episodes must accurately represent the series as whole, and will be the basis upon which the series is judged.