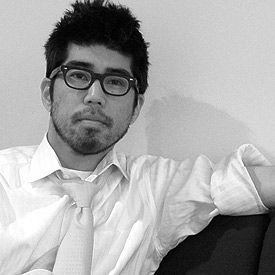 Kevin Iwashina
Kevin Iwashina is a Managing Partner of Preferred Content, a film, television and digital production, sales and finance advisory company.
Preferred Content's most recent productions and releases include David Gelb's documentary feature JIRO DREAMS OF SUSHI, distributed in North America by Magnolia Pictures, and Xavier Gen's THE DIVIDE, distributed in North America by Anchor Bay. Other Preferred Content sales and financing projects include the 2012 Sundance Midnight selection THE PACT, the SXSW Audience Award Winning Documentary LOW & CLEAR and the 2012 Tribeca Film Festival Audience Award winner ANY DAY NOW. Previous films include the 2011 Sundance Dramatic Competition Selection ANOTHER EARTH, the 2011 Toronto Film Festival Midnight Madness title THE DAY and LITTLE BIRDS which also made its World Premiere at the 2011 Sundance Film Festival in Dramatic Competition.
Prior to Preferred Content, Iwashina spent 10 years at the Creative Artists Agency (CAA), where he was a talent agent, specializing in film packaging, financing and distribution. Individual projects for which he has arranged distribution and financing include Richard Kelly's DONNIE DARKO, Zach Braff's GARDEN STATE, Paul Haggis' Academy Award winning CRASH and the Peabody Award winning documentary NANKING. Clients Iwashina has represented include Italian filmmaker Gabriele Muccino, French filmmaker Patrice Chereau, European actors Vincent Cassel, Monica Bellucci and Emmanuelle Seigner, independent films icons John Waters and Christine Vachon as well as Netflix and the former Vice Chairman of AOL, Ted Leonsis.
Iwashina holds a B.A. In English Literature with a minor in French Language and Culture from U.C.L.A. He is active in the non-profit and political sectors and currently serves as Secretary of the Board of Directors of the Coalition of Asian Pacifics in Entertainment (CAPE) and is a Member of the Board of Directors of the International Documentary Association (IDA). He began his career in the mailroom at the United Talent Agency (UTA).