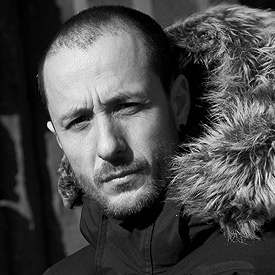 Enrique Pacheco
Enrique Pacheco is a professional cinematographer from Spain. He has been working in video production for more than 10 years, but Enrique's career changed when he moved to Iceland. There he started to specialize on time-lapse and DSLR cameras, exploring the raw landscape of Iceland and shooting some of nature's most volatile subjects, such as active volcanoes, glaciers, waterfalls, and the traditional culture of Iceland.
Some of his latest short films have been very successful in Vimeo. "Winter in Hell", "Raw Lightscapes" and "Vatn" are all long-term self-productions made with great effort and passion. Since 2008 he has been conducting many different workshops in DSLR and time-lapse photography both in Iceland and Spain.
Enrique also has a life in the cloud. He runs "hdslr.es", one of the main websites on HDSLR in Spain. In addition he has written articles and reviews to online publications and expresses his opinion on media technology in his blog. A short while ago he started to work for Getty Images. That has proven to be the best opportunity to keep shooting what he likes and making it profitable at the same time. Sounds like every filmmaker's dream!