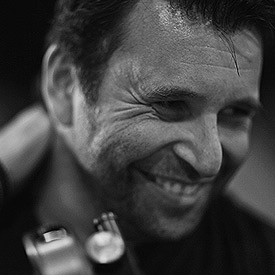 Philip Bloom
Philip Bloom last slept about five years ago. Dividing his time between making films for himself, shooting award winning documentaries like "How to start a revolution", working on Lucasfilm's "Red Tails", running his enormously popular blog/ filmmaking website, www.philipbloom.net and traveling the world sharing his knowledge in workshops. There simply is no time to sleep!
He is considered to be one of the biggest influences on DSLRs for video and is a hugely influential in the low budget filmmaking arena.
Philip is never happier than with a camera in his hands.
He is English. Don't hold that against him!