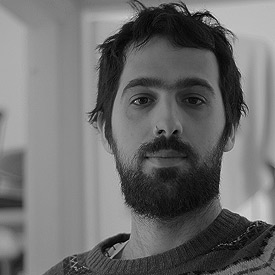 Eran Hilleli
Eran Hilleli studied traditional animation as his Bachelor of Fine Arts in Jerusalem, Israel.
His graduation film "Between Bears" was awarded 'Best Animation' at the first inaugural Vimeo Awards in New York.
Fascinated by simple shapes and lands that don't exist, He has a great appreciation for pieces that leave space for the audience to fill and feel.
Eran Currently is represented as an animation director by the australian XYZstudios.