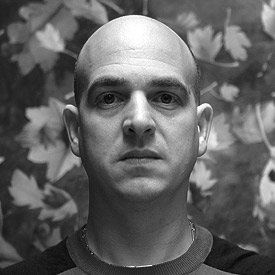 Steve Lazarides
In 2006, at the age of 37, Bristol born Steve Lazarides launched his gallery empire with his first space on Greek Street, in London's Soho. Exhibiting artwork primarily inspired by graffiti and the urban environment, including the work of the anonymous street painter Banksy, he has endorsed a group of artists who collectively, defy categorization. He has since expanded with three additional spaces, one in Newcastle opposite the Baltic Gateshead and the others in London on Rathbone Place just around the corner from his first gallery and his latest venture, a 5000 square foot print studio in Wapping.
A self-made man, Lazarides has both organised and curated numerous shows in addition to the gallery's permanent exhibition programme. Taking over temporary locations in London, Los Angeles and New York, he has generated an interest in "street art" that others have capitalised on, thus giving birth to the current movement.
Championing the term "Outsider Art", Lazarides represents some of the most innovative artists working today and continues with one of the most exciting and ambitious exhibition programmes to expand his brand internationally .