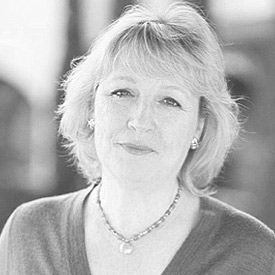 Shelley Page
Shelley Page has been working in the field of feature animation since 1986. She served as Head of Backgrounds on "Who Framed Roger Rabbit" (Walt Disney 1988) then joined Steven Spielberg's UK animation studio Amblimation as Backgrounds Supervisor on "An American Tail 2" (Universal Pictures 1991).
Shelley was one of the first group of artists hired to establish DreamWorks Animation in Los Angeles in 1995.
Her credits, on over 23 feature films to date, include "Who Framed Roger Rabbit?", "Shrek 1-4'", "Shark Tale'", "Madagascar", "Kung Fu Panda", "How to Train Your Dragon" and "Puss in Boots".
Her present responsibilities at Dreamworks Animation include building relationships with schools and events worldwide and sourcing new talent for future projects.
Since 2006 Shelley has been closely involved with the creation of a new DreamWorks team in India where she is also associated with several of the leading academic institutions and festivals. She has a particular interest in student animation and is a member of the graduation juries and advisory boards of leading animation schools and festivals worldwide.
Shelley is an advisory board member of Imagine Magazine (UK), 3D World magazine (UK), and FMX (Stuttgart). She also serves as an awards jury member for the Jean-Luc Lagadere Foundation Bursary (Paris) — for the annual animation bursary.
She is currently a member of the graduation juries of leading animation schools Les Gobelins, Supinfocom, LISAA, Georges Melies and ESMA in France, the NCCA at Bournemouth University (UK) and the Animation Workshop in Denmark and she sits on the advisory boards of many other leading animation schools worldwide.
Shelley is also a regular member of the awards juries of international animation festivals including: Annecy (France), Imagina (Monte Carlo), FMX (Germany), Animated Encounters (UK), Siggraph (USA), Animex (UK), 24FPS (India) and Aniwow (China).
Since 2006 Shelley has become closely involved with the animation community in India and with many of the leading academic institutions and festivals. She is a member of the advisory boards of DSK/Supinfocom (Pune), Whistling Woods International (Mumbai), the FX School (Mumbai), Manipal University (Bangalore) and Maya Academy of Advanced Cinematics (Mumbai).
Shelley is currently a Visiting Professor (animation) at the University of the Arts, London and she has been awarded Honorary Doctorates from Kingston University (2009) and Thames Valley University (2005). In September 2011 she was awarded a Visiting Professorship from the University of Teesside, (School of Computing).