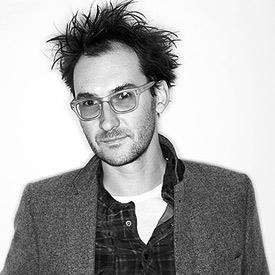 Benjamin Palmer
Benjamin Palmer is the co-founder of The Barbarian Group, and has served as its CEO since the company's founding in 2001. Since the company's inception, Benjamin has come to be one of the most respected voices in the world of interactive and digital advertising. He has been named as one of Creativity's 'Top 50 Creatives', and one of Esquire Magazine's 'Best & Brightest'.
In his capacity as CEO, Benjamin has lead The Barbarian Group to its position in the industry today — that of unparalleled creative quality — and has been instrumental in fostering the shop's sense of purpose, rebellion, mischief and innovation. The Barbarian Group has been named Creativity's Interactive Agency of the Year and Digital Company of the Year, and was recognized as one of the world's 50 most innovative companies by Fast Company.
Additionally, Benjamin leads the creative and cultural vision of The Barbarian Group and is intimately involved with the bulk of the company's work, securing clients such as General Electric, Google, AOL, Esquire Magazine, Firefox and Red Bull.
Benjamin has also recently been announced Jury Chairman of the One Show Interactive Awards, and has served as Jury Chair for the Asia Pacific Advertising Festival. Additionally, Benjamin is a member of the prestigious and internationally renowned Creative Social, acts as board member of the Interactive Advertising Bureau (IAB) and has judged numerous distinguished awards shows, including The New York Festival, 4As Hong Kong and the Clio awards.