Az Kolexion 'E London (AKL)
Joined

Location

London, UK
Profile Images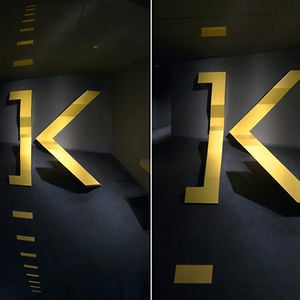 User Bio
The Interview Magazine On Eurasia's Visual Culture Beyond Contemporary
A Polemic Collective Critical Forum for Aesthetics and Media, A Platform for Eurasia & Middle East's Visual Culture Beyond the Contemporary.The non-profit organization, Az kolexion 'e London is a collaborative that provides a platform for polymorphic visual arts with a focus on the existing interfaces for interactive between performance arts, theatrics, art Installations and experimental short films and videos.The non-profits was co-founded by Massod Vadiee, an Iranian-American HIV/AIDS physician and art critic based in London (UK). AKL and Eramrynek organize and fund exhibitions and residencies for emerging artists primarily living in Eurasia.
Current Artists Profiles on AKl :
Rambod Valas(USA)
Farideh Lashai (Iran)
Morehshin Alahyari (Texas)
Sadik Alfraji (Netherlands)
Alireza Fani( Iran)
Anahita Razmi(Germany)
Sahar Mokhtari(Iran)
Babak Kazemi(Iran)
Shahpour Pouyan(Iran)
Reza Abedini(Iran)
Mounir Fatmi (France)
Arden Zahedi-Bogucka is an independent curator and designer working with Dokumuzik Projekts and Eramrynek Groups. She is currently based in United Kingdom and Poland. She works for European Independent Curators Group (EICI ) which organizes exhibitions, events, and training opportunities for diverse audiences. She graduated with a master in philosophy from Jagiellonian University in Poland. She is currently an exchange postgraduate student at The School of Oriental and African Studies in London.
AKL is a collaborative attempt in bringing multidisciplinary artists, curators and institutions together.AKL organizes events that take a trans-disciplinary approach and cover a broad spectrum of presentation forms and cultural scenes. Along with discussions, lectures, readings, and book presentations as well as performances.A z kolexion 'e London, Dokumuzik and Eramrynek group are non-profit philanthropic entities based in London,( UK), Krakow, ( Poland ). Through public events, exhibitions, and screenings, AKL initiatives supports emerging artists with wide diversity of contemporary mediums and genres by providing a platform for their work. Functionally, we join the scope of a literary journal and the contextual complexity of a visual arts magazine.
Board of Trustee and Mentors :
Professor Anna Krasnawolska,PhD
Iranian Studies Jagiellonian University (Poland)
Curators & Consultants :
Arden Zahedi-Bogucka,M.A (UK,Poland)
Massod Vadiee, MD.PhD (USA,Poland))
Exhibitions & Internships:Jamshid Rene'-Honarfar(Berlin)
Social Media Editor : Heriknaz Sibirian (Paris)
Partners and sponsors:
Iraian Studies Jagielllonian University (Poland)
Shiraz Group (Shiraz,Iran)
.filg.uj.edu.pl/ifo/iranistyka/
WWW.AZKOLEXIOELONDON.COM
WWW.KolexioElondon.COM
facebook.com/azkolexione.london?fref=ts
vimeo.com/channels/341362
Related RSS Feeds