Belsize Eye
Joined

Location

Belsize Park, Camden, London UK
Profile Images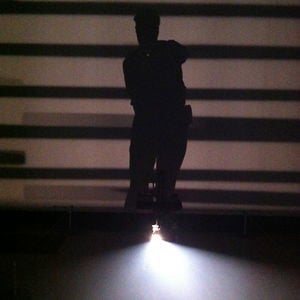 User Bio
Photographer and Filmmaker based in Belsize Park, London, Studied Photographic Science at Reading, UK in the 80s. My first camera was an old Kodak Instamatic quickly progressing to 35mm SLR through to Studio 5x4 plate camera and then down to the low quality Digital world of the 90s at the then jaw dropping 1.5 mega pixels in sub APC sensor!
These days Digital is king and I don't use anything less than 36MP for critical 35mm high end digital work and competes well with lower end Medium format at 40MP.
I shoot most 1080P projects on a full-frame 35mm Nikon bodies at 1080p at ProRes 422 HQ. Post edit at ProRes 4444 and the new Apple ProRes 4444 XQ for high end 4K work.
Nikon for Film making has come a long way and represents excellent HD 1080P quality in a small form factor at full-frame 35mm. It is now at the level established by the legendary Canon 5D Mark II and now Mark III.
I have been at the forefront of new imaging technologies since the first wave of digital photography back in the early 90's when a Megapixel was seen as the upper limit!
However, it is 4K where image acquisition is key and the BlackMagic Cinema and new 4K Production Cameras, which produce stunning RAW but not convinced that the technology is ready for anything other than high data studios with the fastest workflow image processing systems, the immense data volume creation workflow load is simply beyond the budgets for anything but a large studio shot assignment. But that is set to change as 4K technology becomes more scalable and affordable.
You are talking several TBs per short film project on BlackMagic in RAW. ProRes 4444 and now ProRes 4444 XQ is much the preferred method which I use a lot of critical work, but for an entire project even that is way too high a data rate for modern day SSD storage at affordable cost.
Post processing: Apple Final Cut Pro X 10.1, Compressor 4.1, Motion 5.1 and BlackMagic DaVinci Resolve 10.1.3
SFX work in PhotoShop CC in RAW frame composites and then back to Compressor for rework in NLE.
Related RSS Feeds