Biz Demy
Joined

Location

California
Profile Images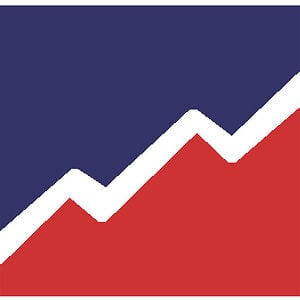 User Bio
Why did we build Bizdemy?
"Tough US market sends international students home" – This is a headline that you can see in a lot of newspapers. Getting the right work experience or internship is really important for any student. However for international students this is a crucial part of their study abroad experience. Securing that US work experience is becoming increasingly difficult but the number of international students has consistently increasing. (Source: Institute of International Education)
International students struggle to find appropriate work or have to settle for lower-level or lower-paid positions that don't even require a college degree. Positions for international students are also limited at job fairs making it even more difficult for the international student to get the right type of work experience in the USA. So we built Bizdemy to address this growing demand for a US internship / work experience.
Bizdemy uses advanced 3D simulations allowing participants to immerse themselves in a virtual company and learn by doing within dynamic real 'business world' scenarios. Bizdemy's goal is to not only make learning fun and relevant, but to make it memorable as well. As participants progress through Bizdemy's training they create a 'real history,' enabling them to later draw from the virtual experience and make better decisions.
Research has shown that skills learned in a virtual world can be applied in the real world. People often try and resolve real life issues using an experience that they have learnt in an online game.
Overview
Bizdemy courses are very distinct from other online courses. They use advanced technologies comparable to Second Life® and other virtual world and gaming applications. You become a trainee in a virtual reality company designed around an actual manufacturing company. These courses have the same content you would expect in any quality accredited campus or online course, but that is where the similarity ends. You will sharpen your knowledge, skills and credentials as you learn from your company managers, employees, vendors, customers and competitors while rotating through the departments of a virtual-reality company and marketplace.
Bizdemy has academic credibility
Our courses are designed to be academically rigorous and a simulation of the workplace. We recommend the programs for motivated students looking to sharpen their professional skills. Completing these courses will prepare you for almost any business challenge, and give you the tools to grow professionally for a lifetime!
Here is a short list of education institutes that use our courses. (as Vertical Learning Curve). Not only are our courses relevant but also carry academic credibility having been used by business professors for over a decade.
Drexel University
Oklahoma Baptist University
Oral Roberts University
Hamline University
Mid-America Christian University
Indiana Wesleyan University
Laurel University
Mount Vernon Nazarene University
Boise State University
Abilene Christian University
Mount St. Mary's University
Lake Forest Graduate School of Management
External Links
Bizdemy - Virtual work experience in a real company
Related RSS Feeds