BlendersEyewear
Plus
Joined

Location

La Jolla, California
Profile Images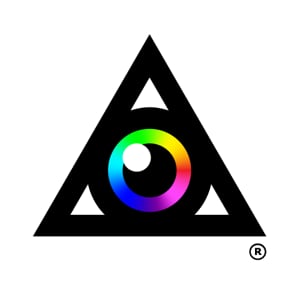 User Bio
Simply put, Blenders Eyewear is solidly built on the sensation of #FeelinGood. It is pride in following your passion. It's the roar of the jet engines through your body as you launch off on adventures abroad. It's the electric release of energy when the thundering beat drops. Dance in the street, sing in the shower, and smile whenever you see fit. #FeelinGood is contagious and the only thing better than getting the buzz yourself is spreading it to somebody else. The fire to do amazing new things is in you and your work inspires us. We want to be a part of your story and cheer your success when your hard work pays off.
Blenders was born in 2012 on the Southern California Coast. We are fueled by the ocean, the culture, and the shot of energy that hums through our little slice of the world. By rocking Blenders you add a dash of our California magic into the mix of your culture and your unique style. We love to make this stuff and we think you will love to wear it. Our door is always open, so come say 'Hi' when you visit La Jolla.
Founded by recent college graduates, Chase Fisher and Blake Jensen, Blenders Eyewear is built to provide awesome products at a great price. We create stuff that makes you feel good! Blenders sprung to life because lots of people felt the same way we did. We were sick of paying huge markups for brand name products when we could make the same things better on our own for a fraction of the cost. The reason that "designer sunglasses" cost so much is because two major companies control the entire industry and artificially inflate prices however they please.
Not anymore!
We were born from a crowd funding campaign on the IndieGoGo platform. Hundreds of backers funded the company and brought it to life because they loved the story, they were stoked on the product, and they wanted to be a part of a fresh journey into a new world of entrepreneurship, social sharing, and creativity. We knew Blenders would be a hit before we ever made our first pair of shades because of the amazing and outspoken support of fans like you.
Quality, lightweight, robust, and fashionable, Blenders push the envelope on style and deliver all this at a price based on the reality that shades are constantly lost and destroyed. Better yet, Blenders releases new styles constantly so customers can stay one step ahead of the curve, and always have the newest look to suit the events you love in life. Blenders has been featured in the likes of Glamour Magazine, Transworld Business, and the Today Show, highlighting both the brand story, college scholarships awarded by the company, and the distinctive product line.
Cheers to you today and many days ahead #FeelinGood in your Blenders!
Related RSS Feeds