Bokeh Monster
Plus
Joined

Location

Los Angeles
Profile Images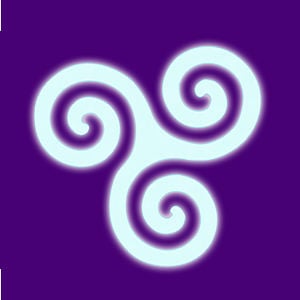 User Bio
DP. Direction. Editing. Graphic Design/Animation. Focus on musicians and peripheral culture.
This site is an extensive archive of raw and edited performance footage of Los Angeles musicians, shot from 2011 - Present. For a concentrated collection of our favorite edits/uploads, jump to the Bokeh Monster Features album: vimeo.com/album/1823344
Otherwise, our list of raw content on file is updated monthly (see list below). We are happy to work with interested artists, managers, editors, and producers. Out of respect for the artists, we don't immediately make all unedited footage public, so contact us if there's something you want to see and we'll queue it up in a day or two. Every now and then we'll release the passwords to a private album, just to keep you on your toes. So yeah, check in with us often, start a dialogue, keep supporting local music.
Media on file as of January 2014 for multiple sets/shows of the following bands:
A Place To Bury Strangers
The Abigails
Ahkiyyini
Allah Las
Anenon
Arkon/Family
The Audacity
Beach House
The Black Angels
Black Moth Super Rainbow
Bleached
Body Parts
Brainstorm
Breakestra
Capital Cities
Caught a Ghost
Cgak (RX Bandits)
Chuck Dukowski Sextet
Ciscandra Nostalghia
Clear Plastic
Cotillon
Corners
Cosmonauts
Criminal Hygiene
Crooked Cowboy
Crystal Antlers
Crystal Fighters
Cuckoo Chaos
Dahga Bloom
Dante vs Zombies
Dead Dawn
Dead Meadow
Deap Vally
Deer Hunter
Dengue Fever
DESERT DAZE (all 11 days)
Electric Flower Group
Emma Ruth Rundle
The Entrance Band
Father John Misty
FIDLAR
Fool's Gold
Foxygen
the Fresh & Onlys
Froth
Gaslamp Killer
Gliss
Golden Animals
Goat (Sweden)
Gothic Tropic
Groove Sessions
The Growlers
Guy Blakeslee
Hands
Happy Hollows
Harriet
He's My Brother, She's My Sister
Here We Go Magic
Henry Clay People
HOTT MT
Incan Abraham
Insects vs Robots
James Supercave
Jeffertitti's Nile
JJUUJJUU (JuJu)
Kera & the Lesbians
Kiev
LA Font
Lumerians
M185 (Austria)
MGMT
Meat Market
Mr. Elevator and the Brain Hotel
Modest Mouse
Moving Units
Mothers of Gut
MOON BLOCK PARTY (most events)
Night Beats
NO
Old Testament
Only You
Pangea
Particle Kid
Passion Pit
Paz Lenchantin
Peach Kings
Peaking Lights
Pity Party
Races
Rachel Fannan
Rarebit
Raw Geronimo
Thee Oh Sees
Thee Rain Cats
The Shrine
Twin Steps
Sleepy Suns
the Soft Pack
Spaceships
Strangers Family Band
Tinariwen
Tommy Santi Clause
Unknown Mortal Orchestra
Vas Defrans
Vanaprasta
Vim Dicta
VS Color
Vum
White Denim
Walk the Moon
Yatch
Zech's Marquise
Related RSS Feeds