Bosques de mi Mente
Joined

Location

España
Profile Images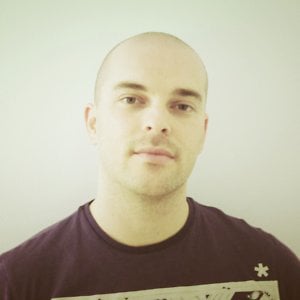 User Bio
Bosques de mi Mente is my solo project. It started in 2007 when, for diverse reasons, I decided to create music on my own, to reflect some restlessness and feelings that were in my mind. The idea behind "Trenes de Juguete" (Toy trains) was rounding my head for some time. For me, it was an attempt to record on tape the melancholy I felt trying to remember -without much success- my childhood, a happier epoch of which I keep very sparse remnants…From the beginning, I knew that Bosques de mi Mente would be a open, free musical project. I started composing frantically, just like if I tried to keep all that memories and feelings from my childhood before they faded away. "Trenes de Juguete" was released in July of the same year. With Toy Trains completed, I started to develop an interest in the effect on ambient-background sounds on music, and soon started recording again what would become "LoFi". Some personal changes followed the release of "LoFi", and I found myself alone in Madrid, far from my family and friends. The isolation, loneliness and distance from them had an strong influence in the sound of "Ruido Blanco", the final chapter of a trilogy of albums based on the evolution from childhood to adulthood.
Cuando éramos niños
After "Ruido Blanco" completed in April 2008, I entered a state of creative emptiness that led me to put the project in an temporary hiatus, allowing me to have some rest. After one year, I felt like composing again for Bosques de mi Mente. Coinciding with a happier time in my life, I decided to start a conceptual work about "The Little Prince" The idea was to connect with the emotion of every chapter and write a song about it, while giving the work a full cohesion as a conceptual unit. The result of all this process is "Inocencia". Some months later, during a harsh winter here in Madrid, and spontaneously, "Nueve Días de Invierno" was born. My piano was to be tuned, and althought that's a perfect ocassion to record the new piano songs in perfect tune, I had no new stuff for piano, so I decided to record, during 9 days of winter, as an improvised performance, the music as it was played or created, and I spent that days alone recording, in my home studio. They were days of heavy rain, cold weather, snow and wind, and so… "Nueve días de invierno" was born. "Nueve Días de Invierno" was a very fulfilling experience that showed me the beauty of the improvised, solo piano sounds, so I decided to repeat and magnify this experience for my next work, "Otoño".
Since the days of "Inocencia", I had been thinking about doing a different album, based on my passion for toy instruments, malfunctioning electronics, circuit bending and vocal harmonies. I also began experimenting with harmonies and reversed vocals. These two new ways of experimenting with sound resulted in "Colores", a different album with a positive feeling. Some time later, the 20th of April of 2011, the night before I was travelling to Berlin, there was a terrible storm here in Madrid. I decided to set some ambient mics pointing to the storm and another two mics recording the piano, and started playing. I left my mind wander through the piano notes for three quarters of an hour and, then closed the lid of the piano, pressed the STOP button, and started to prepare my luggage. When I came back from Berlin, I played the recording again, and was so impressed by what I heard that I decided to share it. The result is "20 de Abril" (April the 20th), the most minimalist album of Bosques de mi Mente to date.
During 2013 I worked together with some great artists in collaborative projects, I was asked by my friend Aldara, to write the soundtrack for a stage play called "Allí". The play deals with themes of trains, solitude, stations, waiting, oblivion and abandon in our society. I was inspired by the theme and so I composed "Sobre el Olvido", an open question on how we see the world today, and how the world as influenced the way we see it. Also, during 2013, I was asked by my friend Jun to write a song together for their upcoming album. This one song ended up as a fully collaborative album, "Absence", a wonderful synergy of the worlds of contemporary classical and the modern post-rock/noise scene.
In 2014, I decided to take the challenge of composing, recording, mixing and releasing an EP each month. This would improve my mixing/mastering skills, and would allow me to experiment with different sounds and styles in a smaller and more concrete framework. The first EP of 2014, "es una nube, no hay duda", was a total departure from my minimalist solo piano sound, to a more guitar oriented, noisy and multilayered sound.
External Links
Homepage - Bosques de mi Mente's homepage
Related RSS Feeds