Boulder Oz
Joined

Location

Canberra, Australia
Profile Images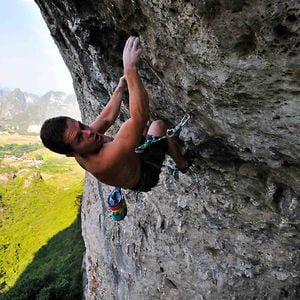 User Bio
Just a brief introduction...
My name is Duncan Brown and I am an avid rock climber, photographer and musician from Australia. I have spent many years coaching a variety of sports at different levels including swimming, gymnastics, trampoline and rock climbing as well as competing in several sports myself over the years including rock climbing, swimming, soccer and rugby, I have written electronic and acoustic music for many years and performed all over Australia and more recently played some little acoustic gigs in China. I also love my photography and videography and do a variety of fun little photo and video projects here and there as well as having had a few shots published in magazines.
Currently I live in Canberra, Australia where I live, work and play and base myself between travels around Australia. I am a professional climber, sponsored currently by Goal Zero (goalzero.com.au), Kailas ( kailas.com.cn ), Evolv ( evolvsports.com ), Climbing Anchors ( climbinganchors.com.au ) and Fortis Clmbing (fortisclimbing.com) and despite being a little bit older than the young stars of the sport these days am progressing rapidly of late due in no small part to the training I outline on my website: athletebychoice... I practice what I preach... everything on that site is exactly what I am doing here at home so it all works if you just commit the time and energy to it.
I Love where I live, what I do and who I share my experiences with and this site is all about those things. I hope you enjoy checking it out as much as I enjoying doing it :)
Duncan
Related RSS Feeds