Brian Tweedt
Plus
Joined

Location

Los Angeles & Orange County, CA
Profile Images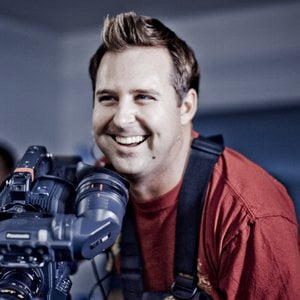 User Bio
A third-generation Californian, Brian Tweedt, SOC, was born in Orange County, California, and it wasn't long before he was photographing and directing everyone he knew.
After years of enjoying still photography, Brian started his first video production company, TP Productions, at the age of 15 with a high school friend and his parent's video camera. After producing numerous short videos, weddings, and countless school plays and sporting events, Brian headed to the University of Southern California's School of Cinema-Televison (now School of Cinematic Arts). Like George Lucas and Robert Zemeckis, Brian's senior project, "Unearthed," was selected as one of only four undergraduate projects to be produced at USC. He graduated cum laude in 1998 with a B.A. in Film Production.
After internships with Discovery Channel and Warner Bros., Brian began working as a director of photography on numerous creative projects including short films, commercials, music videos, documentaries and industrials. He began traveling abroad to shoot and direct numerous 5-Star resort destination videos for Marriott and Starwood. He also was hired by such Fortune 500 companies as Cingular Wireless, Sanwa Bank, Wells Fargo Bank, Allergan Pharmaceuticals (Makers of Botox), and Chanel to shoot and/or direct special events and create in-house media.
But it was working as the Sr. Director of Photography on over 750 episodes of Warner Bros. hit television series "ElimiDATE" that established Brian as household name in the emerging genre of "Reality Television." He developed a new blocking and shooting method called "Triangulation" for the show, and even wrote an article explaining the technique for multi-cam reality series.
Other recent reality show credits include Lifetime's "America's SuperNanny," OWN's "Don't Tell the Bride," and "Home Takeover with Simon & Thomas," TruTV's "Full Throttle Saloon," PBS's "Cooking Under Fire," G4's "The Block," and "The High Road with Doug Benson," CMT's "Hulk Hogan's Celebrity Champioinship Wresting," Oxygen's "The Janice Dickinson Modeling Agency," HGTV's "The Power Broker," with Mike Aubrey and Juan Barbieri, "Flip it to Win it," "Deserving Design with Vern Yip," and HGTV's home-makeover hit show "Over Your Head" starring Eric Stromer.
Brian shot and also helped produce the an elimination-style marksmanship show on "Versus" called the "Front Sight Challenge."
Charting new territory, Brian worked with Current TV on a documentary/reality show called "4th and Forever." The show chronicles the Long Beach Polytechnic HS football team's season and it's student athletes. The show is one of the first reality programs to be shot with the Red One camera, giving it a cinematic feel with heart-wrenching stories.
Helping develop a visual style for new shows has been keeping Brian busy. Recent pilots include "Power Broker" and "House War" for Johlt Productions / HGTV, "Killer Listing" for Workaholics, "Animal House Style" a pilot for Animal Planet about homeowners and their pets. "Psychic U" explores how you can learn to communicate with the dead. Brian also shot an E! pilot called "Celebrity Dreams" with EP Marta Tracy (creator of the Style Network) and a few untitled spec pilots for Emmy-nominated producer Eli Holzman (Project Runway, Undercover Boss). He also just finished an untitled Docu-Soap sizzle piece with EP Alex Duda (Jerseylicious) for Endemol USA (Big Brother, Extreme Makeover: Home Edition) set in Los Angeles.
Brian joined the ranks as one of the entertainment industry's elite cameramen as he was accepted into the Society of Camera Operators (SOC) in 2008. This honorary professional organization is composed of only a few hundred camera operators and directors of photography around the world.
Venturing into new media and video on the web, Brian recently completed numerous orders of AOL Media's "GMC Trade Secrets" which focus on helpful tips from leading professionals such as chef Curtis Stone (The Take Home Chef, The Biggest Loser, Celebrity Apprentice) and designers Kelly Edwards and Kristan Cunningham (Design on a Dime). Brian was awarded a Silver Telly in 2009 and again in 2010 in the "Online Video" category for the production.
Brian attributes much of his success not only to his passion for the visual language and technical knowledge, but also to his uncompromising work ethic and friendly attitude on set.
Operating a small production company (The Birdhouse) providing HD and SD cameras and accessories, lights, audio, jibs, teleprompters, and more, Brian is able to provide the latest technology and equipment to create beautiful images to capture and tell any story.
Brian Tweedt, SOC, continues to excel in the entertainment industry as a camera operator and director of photography.
Related RSS Feeds
Recent Activity
http://travelwithdrone.com