Profile Images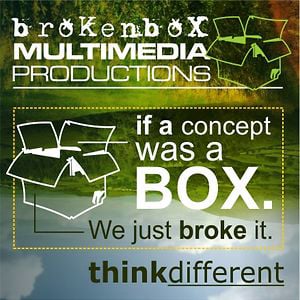 User Bio
When it comes to producing international quality according to the industry standard, it's funny how those that try to strive for perfection, rarely ever achieve it.
We at Brokenbox believe in applying what works, without all the over priced useless clutter. In essence, it's about "effective productivity through functional creativity".
We specialize in sourcing and producing multimedia products that best suits your company, product or message.
From online mini ads, social networking and online web solutions to full cinematic productions. Whatever the best tool is to promote your company or product, we will find it and impliment it.
To quote what many of our clients have said: "Short of being miracle workers, we make your ideas a practical reality".
But dont take ours or their word for it, give us a call or drop us an email and let us show you exactly what we can do for you.
Related RSS Feeds