Bucksville
Joined

Location

Bucksville USA
Profile Images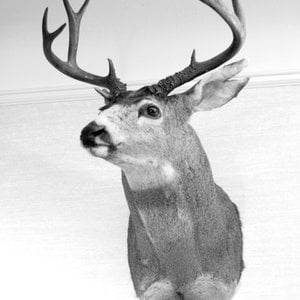 User Bio
This site includes the trailer for Chel White's narrative feature film "Bucksville," the a story of a young man (Thomas Stroppel) who struggles to leave a small town militia in the shadow of a wealthy militia kingpin (played by Academy Award™ nominee Tom Berenger [Inception, Platoon]).
Bucksville synopsis:
Abandoned by his mother at a young age, 25-year old Presley Alan French (Thomas Stroppel) has grown up under the watchful eye of his father and a small town, secret society called The Lodge. Along with his cousins, he is committed for life to participate in the group's self-appointed mission of justice and capital punishment. Over the years, more than 20 executions have been carried out in the name of community service. When The Group forms connections to a national militia with an extremist Right Wing agenda, Presley must decide whether to break all family bonds or become an accomplice in politically motivated killings. With an eerily beautiful tone, Bucksville touches on the timely topics of ethics and the militia movement, within the context of family conflict. It is also a film about love and loss of innocence.
"Haunting and frank, (Bucksville) ponders the fine line between good and evil in a rural setting that is both beautiful and dark." -Ashland Independent Film Festival
"...A stand out... (Bucksville) is a fictional, but all too real, look at extremist militias in the United States and the extent to which some of them go to carry out their 'missions." -Jeph Scanlon, Kansas City Star
"...An ambitious, handsomely mounted and suspenseful experience." -Marc Mohan, The Oregonian
Starring Thomas Stroppel, Tom Berenger, Ted Rooney, Ryan Findley, Alexander MacKenzie, Erin McGarry, David Bodin, Allen Nause, Paul Glazier, Nathan Dunkin, Gretchen Corbett, Katy Beckemeyer, Kacie Thomas, Betty Moyer, Robert Blanche, Elijah Nelson, and Storm Large. Music by Tom Brosseau and Chel White, with "Home on the Range" performed by Wylie Gustafson.
Chel White bio:
A director of narrative, animation and experimental film, Chel White sites dreams as his greatest influence. A Rockefeller Fellow, his work has screened at the Museum of Modern Art (NY) and such film festivals as Berlin, Tribeca, Ann Arbor and Sundance. Harrowdown Hill, White's groundbreaking music video for Radiohead's Thom Yorke, won Best Music Video at 2007 SXSW Festival. Bird of Flames, White's experimental video for David Lynch and Chrysta Bell, premiered in the 2012 Cannes Film Festival. White's other awards include Best Short Film from the Stockholm Film Festival, and Best Narrative Feature for Bucksville from the 2012 Kansas City Film Festival. Chel is a founding partner of the film studio BENT in Portland, Oregon
Related RSS Feeds