Buddhism Isis
Joined

Location

NEW YORK USA
Profile Images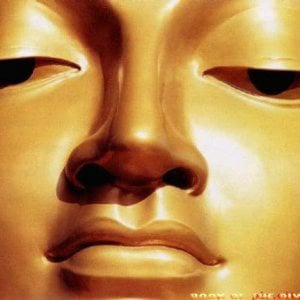 User Bio
WELCOME TO THE NON-PROFIT WEBSITE
SO NICE TO STOP only 3 minutes TO RELAX:
LISTENING THE WORLD PALI VOICE.
Buddhism is not a religion,
It means to have the heart pure,
so happy to meditate as Isis,
as Angel for Inner Peace
and the World in Peace as the galaxy
REVELATION 2009
the Pali was the language teached by the Buddha 2600 ago. Buddhism Isis is the first young lady
singing the Pali Language on the Internet
IN THE ASIAN CULTURE, THE LANGUAGE OF PALI IS ESSENTIAL TO GIVE SUCCESS, HAPPINESS, HARMONY, GOOD LIFE, BLESSING, FRIENDSHIP, LONGEVITY, AND FORTUNE.
Isis is a young lady, who learned 7 years the Pali in Hymalaya
with Great Masters, as SRI DHAMA GANDHI.
She is just 22 years old.
She is able to sing as a CRYSTAL voice, this language UNKNOWN in occident.
Isis is borned in Egypt.
She is now the Director of the Web Buddhism University.
You are Welcome.
Isis is able to translate for You the Pali,
in English and French,
as smart easy way and happy teaching.
THANK YOU founders of VIMEO !
Endless PASSION, FOR WORLD PEACE.
GALAXY LOVES OUR WORLD,
THE SUN GIVES LIFE.
PALI GIVES INNER PEACE
THE TEACHING OF SRI DHAMA GANDHI GIVES INNER PEACE
INNER PEACE gives WORLD PEACE.
WORLD PEACE IS VITAL NECCESSITY,
AS THE SUN GIVES LIFE,
AS HUMAN NEEDS TO DRINK,
AS A CHILD NEEDS TO EAT.
Related RSS Feeds