Buford Productions
Plus
Joined

Location

RVA
Profile Images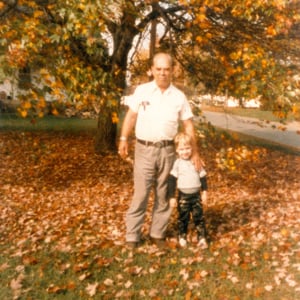 User Bio
Welcome! I'm Joey Elswick and this is the new vehicle to deliver my media and content. Buford Productions is a production company based in Richmond, VA. Shooting, editing, writing, motion and static graphics, audio production, voiceover, marketing, social media, anything. if it is meant to be seen or heard, I want to help you make it. Right now I am growing this, but there is already a lot of diversity. From pre-production to post, I want to help you get your message to its destination.
I currently shoot with Canon, Panasonic, and Nikon cameras. I edit with Final Cut 7, X, and Adobe Premiere CS 5.5. I use Motion 4 & 5, Adobe After Effects CS 5.5, and Photoshop CS 6. Adobe Audition is the primary software used for my audio work, and our range of audio gear spans all the usual suspects including Sennheiser, Shure, AKG, and Audio Technica. I want to offer the right option that is the best fit for your vision, so I stay well versed in many areas. Commercials, corporate training and communication, short form documentaries, weddings, promotional pieces, television, web based broadcasting, live television or event production. I have a hand in all of it and a great network of other content producers I work with.
Please feel free to contact me with any project. Nothing is too small and do not price yourself out of my services without talking to me first. The gap between top tier quality and price has closed dramatically with the digital technology available, so I work with all different budgets. If you are a non-profit or charity, PLEASE contact me. I will do all I can to make your project happen. (Read: Possibly for free based on the cause or organization and scope of the production.)
Buford Productions, named after my grandfather, is the first effort to take my nearly 18 years in the field and expand it out beyond my own name. While this is a new moniker for me, I have have been a product of his wisdom my entire life. Thanks for coming along for this ride as I transition this "brand" and grow out in a new direction.
Creative production is not just a career choice for me. It is a passion. Let's take something you love and combine it with something I love and make something great.
Related RSS Feeds