Carlos Moena
Joined

Location

Santiago de Chile
Profile Images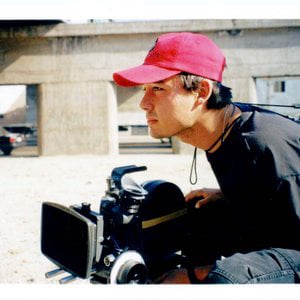 User Bio
CARLOS MOENA
Nacido en Isla Grande de Chiloé, Chile, en 1971.
Titulado en Comunicación Audiovisual por Universidad Uniacc en 1992.
En televisión abierta chilena ha sido Director y Realizador de las series culturales y de entretención "El Show de los Libros", "Canción Nacional", "Intercambio de Esposas", "Policías en Acción" y "Fear Factor", entre otras. También ha sido Director General y Director de Unidad para series y unitarios internacionales, como "La Torre de Papel" (People+Arts), "Hot Science From LatinAmerica" (National Geographic Channels), "Scouts en Acción" (Discovery Kids), "Travesía Ecuador" (TeleAmazonas), y "Sólo Para Expertos" (Discovery Channel), entre otras.
En un ámbito musical, ha realizado más de una veintena de videoclips para importantes artistas chilenos, como Los Prisioneros, Los Tres, Lucybell, y un largo etcétera. También fue rostro televisivo para Canal 13, Canal 2 Rock&Pop y Canal 7, en labores de conductor y comentarista de contenidos musicales. Asimismo, ha publicado columnas y ensayos sobre videomúsica en las revistas La Noche, The End, Audiomúsica; y en el volumen Sintonía Joven, estudio publicado por la Sociedad Chilena del Derecho de Autor y Universidad Uniacc.
Como docente, ha impartido cursos y diplomados sobre Producción de Videoclips en importantes universidades chilenas, labor que se amplía y complementa con la creación y dirección del sitio web VCCL.tv, que desde 2008 recopila todos los music videos chilenos.
Residente en Buenos Aires entre 2011 y 2012 como Productor y Realizador para Endemol Argentina, en los programas de la señal Discovery "Sólo Para Expertos", "Batalla de Ingenio", e "Instinto Asesino". Actualmente se desempeña como Productor Ejecutivo y Director en Endemol Chile, para programas como "Yo Soy" y "Queer Eye For The Straight Guy".
Related RSS Feeds