Casual-T
Joined

Location

Crooklyn, NY
Profile Images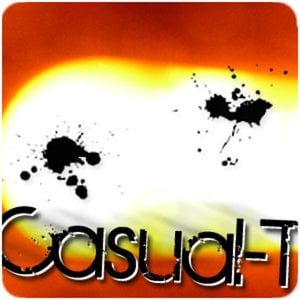 User Bio
Born and raised in the vicious concrete jungles of Vienna, Austria (while wearing Lederhosen and humming jolly little ditties from the Sound of Music Soundtrack), he spent the majority of his formative years in the dark and unsavory parts of the city that is usually associated with Mozart, Beethoven, and seductive chocolaty treats, Casual-T started his love affair with music at a very young age. From when he first heard the wondrous melodies of The Beatles' Sgt. Pepper's protrude from his mother's old radio set, he knew that music would be his mistress for the rest of his life.
As the years passed, and manhood slowly asserted itself, this young and eager fellow worked diligently and consistently to earn his first Masters Degree in Classical Percussion Performance, which he received from the prestigious Academy for Music and Performing Arts in Vienna, in the year 1992, having studied with principal members of the famed Vienna Philharmonic Orchestra, followed shortly after by his second Masters Degree, this time in Contemporary Drum Set Performance, from the Conservatory of the City of Vienna, in 1995. Fresh out of school and ready to take the world head-on, this energetic whippersnapper with a flair for rhythmic extravagancy readily packed his bags and swiftly moved halfway around the globe, to a little-known (but well-loved) village called New York City. What better place than the city that never sleps, to hone his musical skills and sharpen his survival instincts at the same time? (or so he thought!!)
While earning his stripes as a drummer in and around New York, performing in the glittering pits of Broadway, as well as the musty stages of the downtown club scene, after years of scribbling scrumptious melodies on crumpled bits of paper, Casual-T finally started to record and produce his own music, an eclectic mix of funky beats and ethnic percussion, layered over electronic soundscapes, and accented with orchestral colors, finding the second big love of his life – composing. T's tracks were well received by anyone with a functioning pair of ears and the willingness to listen. Feel free to give it a try - But beware, stranger!! You may just happen to immediately and unendingly fall in love with the sounds and sights of this dashing chap - So don't say you haven't been warned!!
Related RSS Feeds