Profile Images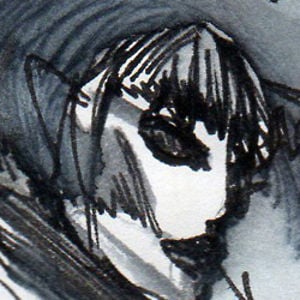 User Bio
Cecelia Chapman is an artist and designer working in video, mixed-media and writing.
Current projects: Blueprints: Privacy Matters, mixed-media prints 2014 at Red Fez. Flirt With My Perverse Asteroid 2014, print, will be at Sein Und Werden in May. ...in progress... Electric Landscape, mixed-media prints. Fear Don't Knock, video. Blackmail, mail collaboration with Jeff Crouch.
Her work has been included or published here: Sein Und Werden, Big Pulp, Jackmagazine, Axis Gallery, Compostxt, AlteredScale, Yareah, mgv2_74, Unlikelystories, LitChaos, Houston Literary Review, New Post Literate, Wheelhouse, FluxUSA, MaryJournal, Enfuego, Otoliths, Nothing and Insight, Mad Hatters Review, PulpMetal, Famous Album Covers, BunkerMash, RedFez, Nocturno, Recycled Karma Press, ClockwiseCat, RedLightBulbs, Qaartsiluni, Rural Messenger Press, Membradisjecta, Wild Violet, Ascent Aspirations.
Related RSS Feeds