Cecilia Martinez-Gil
Joined

Location

here, there and everywhere
Profile Images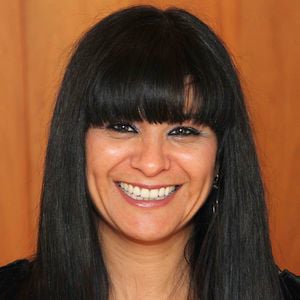 User Bio
Cecilia Martinez-Gil is the author of Psaltery and Serpentines, a Book of Poems, published by Gival Press (October 2010).
A graduate of USC with a B.A. in Comparative Literature and Cultural Studies, Cecilia Martínez-Gil has an M.A in Spanish from UCLA and an M.A. in English and Creative Writing from Loyola Marymount University. During her tenure at UCLA she taught Spanish, and at LMU she taught English and Intro to Poetry, as a teacher associate and as teaching fellow respectively. Cecilia is currently the new Adjunct Professor of the English Department at Santa Monica College.
Her poems have been published in Voices, A Santa Monica Women's College Publication, Anthology of Latin American Writers in Los Angeles, Imaginarias: Antología de Poesía (Ediciones de la Crítica, Montevideo, Uruguay), and in her first chapbook Muecas de Fósforo (Ediciones Caballo de Fuego, Montevideo, Uruguay 1987). Her work as a journalist/writer (articles, interviews, reviews and critiques) has been published on several Urguayan newspapers and magazines (1987-1989).
She translated and adapted the critically acclaimed book Escape de Punta Carretas: LA FUGA by Eleuterio Fernández Huidobro, for a film project in 1999.
She also co-wrote and played the lead character in the award-winning (SODRE) experimental video Itinerarios, directed by Roberto Mascaró (CEMA 1988).
Martínez-Gil has traveled extensively throughout South America, Western Europe and the Caribbean.
Originally from Montevideo, Uruguay, she lives in Santa Monica, California with her husband, Federico Ramos, a composer and guitarist, and their daughter Magaluna, an emergent singer/songwriter.
Related RSS Feeds
Recent Activity
Awesome work Rafael! I am very moved by its message and loved script and cinematography. Excellent achievement...no wonder you received all those accolades! Congrats!