CenTerO / JaguariTech
Joined

Location

Mendoza - Buenos Aires, Argentin
Profile Images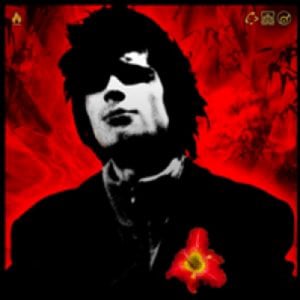 User Bio
Los primeros proyectos visuales ya cumplieron una década y crecieron permisivamente influenciados por el amor, la religión, las psico-ciencias y las más contundentes formas de expresión. Vibrar en las frecuencias más altas del diseño audiovisual fue la tendencia natural. Asimilar el compromiso de generar un entorno visual y cognitivo óptimo, donde el intelecto y las emociones se retroalimenten hacia el infinito. Y así dirigir la atención a los beneficios de este nuevo rango de conciencia. Todas posturas listas para adoptar y permanecer, subestimando la naturaleza de cualquier inspiración.
2004, Mendoza, Argentina. Y CenTerO acompañado de workmasta, Lampeduza, cutRsys, Color Kit, acidphobia, Loga y Uter, dan comienzo a Perla Marina. Brindando diseño, TV y video, 3d, realidad virtual, programación, arquitectura, eventos, sonorización y fotografía. Así como interés productivo en cualquier tecnología que ofrezca cuestionar nuestras interpretaciones.
El ciclo de fiestas Drum and Bass ARMY se condensó, manifestando la llegada del crew. Djs nacionales e internacionales dieron calma a horas de animación histérica. Las montañas por primera vez se hablaron, y se digeron "Para un poco! Mirá en la que andan estos pibes!", y se hicieron más altas que nunca. Lo bestial y eficaz del entorno influyó, descubriendo un llamado al grito de "JaguariTech". El instinto de supervivencia reconsideró su poder, llegaron a él rumores. Había despertado quien rugía las mejores visuales y ronroneaba los más lindos flyers. Después de diversas menciones en la prensa local e internacional, la revista Rolling Stone corona los pasos del recién nacido, nombrándolo exponente de la nueva escuela de motion graphics.
Más de 200 ocasiones convocaron a CenTerO, proponiendo un amplio rango de calañas. Mendoza fue su pantalla, en celebraciones sin título, y en ciclos como Drum and Bass ARMY, Osa Club, Cariló, MOONFest, Cinerama Club, CLUBSOUND, M-Zero, nombrando solo algunos. En Buenos Aires con +160, Revolt, Killer Drumz, Zizek, Drum And Boxx, SANTERA. Pasando por Cemento, Cocoliche, Niceto, Crobar, Bahrein, RUMI, Puerto Madero, Fundación Telefónica, Soma, Voodoo, etc. Actuó en el Festival Electrónico Nacional de Chile 05, en la apertura del 5to Festival Internacional de Buenos Aires y en PANORÁMICA 2010. Participó en 3 ediciones consecutivas Creamfields BA, y en el PersonalFEST 07. Mar del Plata lo invitó a formar parte del cierre de su prestigioso Festival de Cine, así como de la sexta y séptima edición del encuentro internacional de diseño TMDG. Miles de leds exhiben la obra en Tecnópolis, con sets en vivo en 2011 y 2012. Horarios estelares y pistas gigantescas, circunstancias que dieron la oportunidad de compartir cabina con Layo & Bushwacka, Cattaneo, XRS, Patife, Marky, Jahdan Blakkamoore, The Hacker, Tiro de Gracia, Huergo, Cinelli, Purman, Orange, Ro-k, Haverbeck, Alfonsín, Pryor, Cohn, Udolph, Marcos Paz, Zuker, Uter, FAUNA, Villadiamante, Daleduro, Beatdekids, etc. Visualmente con Büro Destruct, SUB, 8GB, Friends With You, No-Domain, Motomichi Nakamura... Fue vj residente de los clubs más grandes de la capital del oeste. Además de visuales para óperas, mappings monstruo y obras de teatro, ha participado en producciones de Los Pumas, HYATT, Regency, Chandon, Red Bull, Fernet Branca, BMW, Mercedes Benz, FIAT, LAS ROSAS, CASINO DE MENDOZA, etc. Actualmente, CenTerO desarrolla contenidos visuales en distintos proyectos personales y colaborativos. Le doran la píldora.
Related RSS Feeds