C.E.R.N.
Joined

Location

GENEVA, SWITZERLAND
Profile Images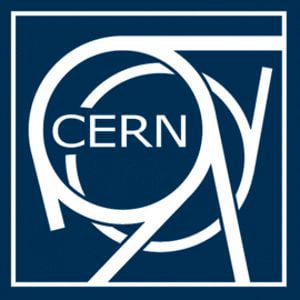 User Bio
The European Organization for Nuclear Research (French: Organisation européenne pour la recherche nucléaire), known as CERN or Cern ( /ˈsɜrn/; French pronunciation: [sɛʁn]; see History) is an international organization whose purpose is to operate the world's largest particle physics laboratory, in the northwest suburbs of Geneva on the Franco–Swiss border (46°14′3″N 6°3′19″E). Established in 1954, the organization has 20 European member states.
The term CERN is also used to refer to the laboratory, which employs just under 2,400 full-time employees, 1,500 part-time employees, and hosts some 10,000 visiting scientists and engineers, representing 608 universities and research facilities and 113 nationalities.
CERN's main function is to provide the particle accelerators and other infrastructure needed for high-energy physics research. Numerous experiments have been constructed at CERN by international collaborations to make use of them. It is also the birthplace of the World Wide Web. The main site at Meyrin also has a large computer centre containing very powerful data-processing facilities primarily for experimental data analysis and, because of the need to make them available to researchers elsewhere, has historically been a major wide area networking hub.
Contact us:
Postal Addresses:
Please use either one of these two addresses:
European Organization for Nuclear Research
CERN CH-1211
Genève 23
Switzerland
Organisation Européenne pour la Recherche Nucléaire
F-01631
CERN Cedex France
Telephone Switchboard: +41 22 76 761 11
Central Fax: +41 22 76 765 55
CERN Phone and Email directory
Visitors Reception
Telephone number: +41 22 76 784 84 or +41 22 76 776 76
Email address: cern.reception@cern.ch
Opening hours: Monday - Friday from 08:00 to 18:00
Visits Service
Telephone number: +41 22 767 4052 or +41 22 767 2757,
Fax: +41 22 767 8710
Website
Email address: visits.service@cern.ch
Press Office
Telephone number: +41 22 767 3432 / 2141
Fax: +41 22 785 0247
Email address: press.office@cern.ch
Related RSS Feeds
C.E.R.N. does not have any videos yet.