Carlos Guedes
Joined

Location

Porto
Profile Images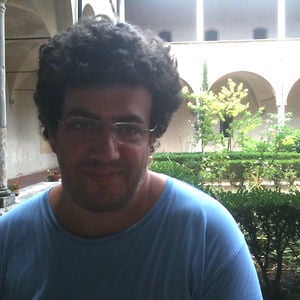 User Bio
Carlos Guedes is a Portuguese composer with a multifaceted activity in composition. His work comprises music for contemporary dance, theater, and film and interactive installations, aside from traditional instrumental music. He is the author of more than five full ballets and several smaller pieces for contemporary dance, more than fifteen scores for film, and more than ten works of music and sound design for theater. Often utilizing interactive computer technology, his work has an eclectic nature and has been presented worldwide at several important venues such as SIGGRAPH, Ars Electronica, De Waag and ArCo.
Recent work presentations include "The strings, the springs, among other things…" for big band at the 15th Matosinhos Jazz Festival (Matosinhos, 2011), "Echo Locations" an interactive installation with Kirk Woolford at the SXSW festival (Austin, 2009), and "Happy Miso 25!" an 8-channel electronic music piece presented in 2010 at the Sound and Music Computing in Barcelona. Carlos is currently working on a new environmental interactive installation for public places with skateboarders. He also has a commission for Guimarães 2012, European Capital of Culture, which will consist of a collective composition for ensemble, electronics, robotics and network performance to be presented in 2012 during the European Capital of Culture.
Carlos finished his PhD in composition at NYU in 2005 where he studied with Marc-Antonio Consoli, Tristan Murail, and Ken Walicki among others. His dissertation work was on interactive dance where he developed a software library for MaxMSP that facilitates real-time collaboration between dancers and musicians in performance. He lived in New York between 1994 and 2001 and in Amsterdam between 2001 and 2004, where he attended the Institute of Sonology in the Hague, and studied with Clarence Barlow many aspects related to algorithmic music composition.
He returned to Portugal in 2004 and has been living there since. He was the Director of the composition program at Porto's School of Music and Performing Arts between 2003 and 2006 and the director of the composition Master's program since 2009. Carlos Guedes currently teaches at the School of Engineering from University of Porto in the Masters in Multimedia and in the Doctoral Program in Digital Media from the UT Austin | Portugal partnership, a partnership supported by the Portuguese Government for the development of the highest standards in graduate education.
Related RSS Feeds