Profile Images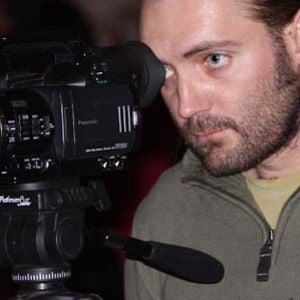 User Bio
Charles M. Hall
foraiproductions@gmail.com
OBJECTIVE
To collaborate with artistic and innovative professionals in order to create quality, entertaining, relevant and socially responsible media.
EDUCATION
2006 Bachelor of Arts Graduate, University of California Santa Cruz
Intensive Cultural Track Anthropology Major/ Awarded Highest Honors in the Major/
Elect Member Phi Beta Kappa
SKILLS
Producing Directing Video Editing Audio Editing
Videographer Color Correction Graphic Design DVD Authoring
PROFICIENT IN
Final Cut Pro 7 and X Compressor Soundtrack
DVD Studio Pro Adobe Photoshop MPEG Stream-Clip
WORKING KNOWLEDGE OF
Adobe Premiere Adobe Audition
Adobe Flash After Effects
AWARDS/ CERTIFICATIONS
Audience Award for Best Documentary, Santa Cruz Film Festival 2010
EXPERIENCE
2010-2012 Hospitality House Shelter Archivist, Media Producer
Hospitality House (HH), in Western Nevada County, California is currently working to open a year-round permanent shelter for the area's homeless population called Utah's Place. As they are now HH is a "nomadic homeless shelter" that operates in the coldest months when sleeping outdoors becomes difficult and unsafe. My responsibilities include archiving all past media including photographs, video and print; capturing new media such as fundraising concerts and events as well as any other involvement between the shelter and the local community; Produce new media including a fundraising video series to be launched on the HH website in July of 2012; and coordinate the effort of seven artists, media producers and volunteers.
2009-2012 BEPE Presents Media Producer
BEPE Presents is a series of hour-long presentations on the topic of birth and prenatal psychology produced by Birth and Early Parenting Educators (BEPE). Modern and classic documentaries are combined with interviews, lectures and seminars form leading experts on birth, prenatal and parental psychology. My involvement includes planning and developing content for each episode; editing the BEPE introduction and conclusion for each film in the series; and for filming and editing content produced by BEPE. There are currently over 25 hour-long episodes available for broadcast on Community Television channels, public screenings and in select Public Libraries.
2006-2010 La Vie En Verte: The WAMM Movie Co-Producer, Director
Members of the Wo/Men's Alliance for Medical Marijuana (WAMM) battle disease and face end of life with strength, dignity and celebration. In this feature length documentary, patients and caregivers share their tragedies and triumphs as they make courageous choices, stand up to the federal government and demonstrate the healing potential of collective compassion (thwwammmovie.com). My role in the film was that of Director/ Producer and direct involvement in all creative aspects including filming, editing and marketing. Winner of the Audience Award for Best Documentary, 2010 Santa Cruz Film Festival

2006 VA Unleashed 10m Writer, Director, Editor
Youth documentary project. Three high school students chosen from the Watsonville High Video Academy to make a promotional video for the Video Academy (VA). My involvement includes planning and implementation of project and the shooting and editing of a short documentary about the students process throughout the project and their experiences in the VA.
2005 Watsonville High 8m Writer, Director, Editor
Documentary about student motivations to succeed under No Child Left Behind Policy at a 96% Latino American high school in Watsonville Ca. Based on of 3 months volunteer work as a tutor.
Related RSS Feeds