Profile Images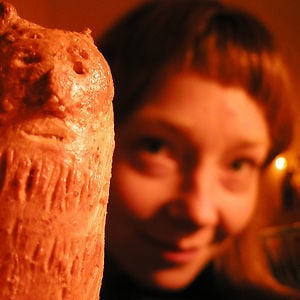 User Bio
Rachel Carey (Kansas City, MO, lives and works in Rotterdam, NL). Rachel Carey received her MFA from The Piet Zwart Institute, Rotterdam (2009) and an DNSEP (Diplôme National Supérieur d'Expression Plastique) from L'Ecole Supérieure d'Art Metz, France (2007). Recent awards and grants include: the Start Stipendium from The Netherlands Foundation for Visual Arts, Design and Architecture (FONDS BKVB) for emerging artists; she was awarded the Promotijes Prize (2009), and she was a recipient of the Huygens Scholarship Program Grant (2008/09).
Recent exhibitions and screenings include:
Porous Concrete, curated by Kathrin Wolkowicz, Prague;
You are so many, (solo show) invited by Marco Bruzzone, Skalitzerstrasse 64, Berlin; Moving Worlds, curator Didier Damini, Carré Rotondes Luxembourg; and Various Platonisms, curator Dieter Roelestrate, Elisa Platteau Gallery, Brussels; Neveroddoreven, curated by Bik van der Pol, TENT, Rotterdam.
Recent published work includes : 2HB vol.7 (Francis McKee & Louise Shelley eds), Glasgow Centre for Contemporary Arts, Charming the Snake of Reason, Enjoy!, Wellington, NZ (Marnie Slater ed). Since 2009, Rachel helps run Sils, an exhibition and project space based in Rotterdam : silsprojects.info.
Related RSS Feeds