chuck suong
Joined

Location

Austin, TX
Profile Images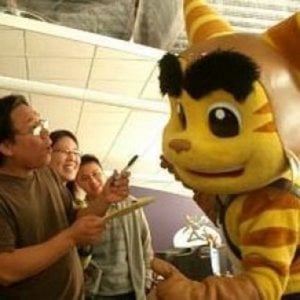 User Bio
3D – Senior Character Animator

EDUCATION

*Los Angeles County High School for the Arts – Visual Arts; graduated 1988
*Art Center College of Design – Bachelor Fine Art / Illustration; graduated 1993.
*Associates in Art – Traditional Animation Principles / Instructor Larry Whitaker 1994
*Animation Academy – Intro to Character Design / Instructor Charles Zembillas 1995
SKILLS
I have the ability to animate CG characters in Inverse and Forward Kinematics.
I can model real-time polygonal characters and set up skeletal / IK systems from concept
to finished model in MAYA. I am also experienced in both in-game character animation and cinematic 'acting' dialog animation.
OBJECTIVES
To utilize all the knowledge and skills learned from previous education - work experience, and apply them in a creative way towards bringing creatures, people, animals and machines to life.
EXPERIENCE
2006 – 2008 Vigil Games – Austin, TX
Senior Animator Warhammer 40,000 – MMO,
Darksiders – Xbox
2006 – 2008 Ready At Dawn Studios – Santa Ana, CA
Senior Animator for God Of War - PSP
2005 - 2006 The Collective Studios – Newport Beach, CA
Senior Animator for next-gen titles:
"Dirty Harry" – Xbox
"Harker" - Xbox
1998 – 2005 Insomniac Games – Burbank, CA
Rigger/Animator/Modeler for Sony Playstation titles:
"Spyro the Dragon"
"Spyro 2: Ripto's Rage"
"Spyro 3: Year of the Dragon"
Rigger/Animator/Modeler for Sony Playstation 2 titles:
"Ratchet and Clank", "Ratchet and Clank 2: Going Commando", "Ratchet and Clank3: Up Your Arsenal"
"Ratchet and Clank: Deadlocked"
1995 – 1998 Kronos Digital Entertainment Inc. – Pasadena, CA
Character Animator for titles:
"Cardinal Syn" - Playstation
"Dark Rift"- Nintendo 64
1993 – 1994 Sierra On – Line – Oakhurst, CA
Background designer and painter for PC on-line title: "The Realm"
Languages
Fluent in both English and Korean.
Related RSS Feeds