Profile Images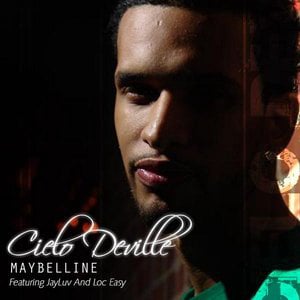 User Bio
Cielo Deville premiers with new single 'Maybelline' on January 12th and first official album ''Welcome To The Show" on March 2nd.
With over 30 million plays and over 18 million hits on Myspace worldwide and still only 28 years old, Cielo Deville has earned a reputation as one of New York's foremost unsigned talents.

Having one of his songs appear in the independent film "Libery Kid" which appeared at the Latin Film Festival Presented By HBO.

He's now poised to return with a new album 'Welcome To The Show' on March 2nd, already being heralded as his finest since the 2005 debut set single'Straight Suicide Promotional Release'.

'Welcome To The Show' will be previewed by the release of the single 'Maybelline", available on digital download from January 12th-29th. 'Maybelline' combines Cielo Deville's inimitable vocal gift with irresistible funk-infused beats. Recorded in New York , at his home studio. Cielo Deville co produced, wrote and co arranged along with engineer Joshua "Jayluv" Irizarry; the track 'Maybelline' emphasises how New York musical culture influenced his new work. Whilst the Song 'Calling On Me'' features some of his most evocative lyrics to date.

Other highlights include the infectious hook and insistent rhythms of the title track, and 'Welcome To The Show' which combines sublime bass with Cielo's fluid lyrical flow. Since becoming a Myspace phenomenon with 'Straight Suicide', Cielo Deville has become a huge star. and a further ten appearances in the Top 10.

Born and raised in Williamsburg, Brooklyn (January 16, 1981) Cielo Deville, better known as the R&B Juggernaut is a singer with a smooth romantic voice who likes to describe his sound as "New Age R&B". Defining his style as Neosoul, and Dance/pop he is determined to take American R&B to a higher level of artistry.

Citing his main influences as Maxwell, Craig David, Usher and Jodeci and his "Classic" Influences such as Marvin Gaye, Michael Jackson, Lionel Richie and Sting, Cielo has always known that music was the number one thing he wanted to do in his life, From his childhood listening to his mother sing in the family house to his more recent days producing tracks in the studio.

When not in the studio he spends his time with his brothers playing video games, His charismatic persona and his air of confidence have aided him in his drive to become great and his adversity surrounding him has only made him more determined to succeed as an artist when asked what is his philosophy he says "Nothing can stop me"
Related RSS Feeds