georg klein
Joined

Location

Berlin
Profile Images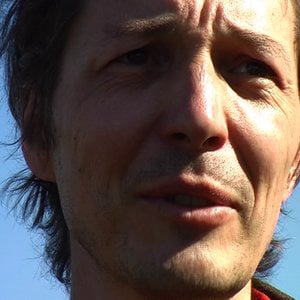 User Bio
georg klein – sound and video art, art in public space
Born in 1964 in Öhringen, South-Germany, lives in Berlin.
Study of sound engineering at the Technical University in Munich and Berlin, later on philosophy of religion and ethno-musicology at the Free University of Berlin. From 1991-94 assistant in a project on the visualizing of sound for deaf people at the Technical University of Berlin. Lecturer at Free University of Berlin in ethno-musicology on "Music & Religion".
Since 1996 he has worked freelance as composer, with film music ("amor fati", Internationale Filmfestspiele Berlin 1997), solo works with live electronics, works for ensembles (International Gustav-Mahler-Composition Prize 1999, Austria), and also music for theatre (Peer Gynt with Peter Zadek / Berliner Ensemble, 2004). Studies on computer music and sensor controlled live-electronics at the Electronical Studio of the Technical University of Berlin.
In 2000 founding of "comaberlin production of inter-medial art | investigation, develop-ment and realisation of sound situations".
He developed an origin concept of site-specific art in public space ("sound situation") with sound, including light, texts and later also video ("transition" 2001, "Ortsklang Marl Mitte" German Sound Art Award 2002, "Imperial News" 2003).
In 2003 founding of "KlangQuadrat / Sound Square, Office for Sound and Media Art" in Berlin with Julia Gerlach for organizing and producing sound and media projects at home and abroad.
He created new concepts of interaction and participation in music and visual art ("Interactive Variation"). With his project "TRASA" (2004/2006) he extended public space by connecting two cities in an inter-medial way by an internet live stream between Germany and Poland. With the suisse performance artist Steffi Weismann he developped dialogical, interactive installations in public space ("pickup" 2005 in Suisse, "takeaway" 2006 in Berlin, "venture doll" 2008 in Los Angeles) and in his installation "turmlaute.2: watch tower" (2007) he worked with a fake by founding a new political organisation which provoked strong reactions in public. In 2008 he created his first work for a pure visual media facade: "sonic parole" (O2-World Berlin) and in 2009 two of his most delicate works were realized: "Sprich mit mir" in the Red-Light-District of Braunschweig and "RamallahTours" in Israel. In 2010 he showed a dual audio-visual installation on oriental and occidental assassins: gunmen and martyrs ("Cuts and Creeds") using the self-manifestations of young, male assassins on youtube.
Awards / Scholarships:
• International Gustav-Mahler-Composition Prize 1999, Austria
• Sound Art Scholarship of Berlin, 2000
• Scholarship Künstlerhaus Schloß Wiepersdorf, 2002.
• German Sound Art Award 2002, Skulpturenmuseum Marl, NRW, and WDR Köln
• Scholarship Stiftung Kulturfonds 2003.
• Residency German Academy Rome (Casa Baldi / Villa Massimo) 2006
• Media-Space-Award 2006 (NRW, Germany)
• Residency in Istanbul by Senat of Berlin (2010)
Related RSS Feeds